The newly inaugurated Vice Chancellor University of Calabar Prof Florence Banku Obi today paid courtesy visit to the Pro-Chancellor University of Calabar Senator Nkechi Nwaogu Ph.D CON in her residence.
Prof Obi during her speech thanked Senator Nkechi Nwaogu for making sure there is a level playing ground during the election of Vice Chancellor. In her words she said " I emerged as the Vice Chancellor University of Calabar today because of Senator Nwaogu's led Council decision to place meritocracy as a criteria ordinarily I would have been disqualified during the screening process,we are grateful for your Pragmatic leadership role which have brought normalcy and decorum to our prestigious University and as well came around today to wish you a happy and prosperous New year. In my entourage are Prof. Mike Okom Deputy Vice Chancellor Administration, Prof. Angela Oyo- Ita Deputy Vice Chancellor Academics and Pastor Mrs Atim Mensah- Acting Bursar. Mummy we are are grateful.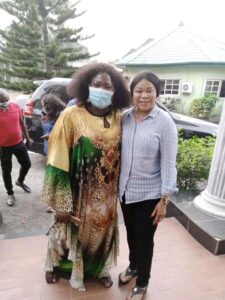 In her speech, Senator Nkechi Nwaogu reiterated that she was not the person that made her Vice Chancellor but is God that used her to make sure that things are done appropriately.
She stressed the need for a cordial relationship among the University Administrators, remember that the success of this Administration is an applause to all of you. I am expecting the good news of massive developmental activities. We have come to stage in our life where we should esche from placing selfish interest as a prerequisite but make sure that meritocracy is the order of the day.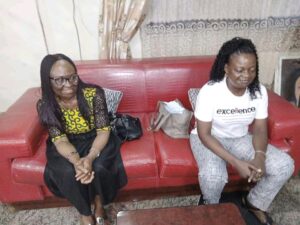 Dignitaries that were present during the visitation are Chief Stanley Wokocha, Chief Kenneth Wogu and Chief Anyaso Ojukwu