In recent times, it seems to have become a norm to leverage on the insecurity in Umunneochi for political gains without offering passionate and rational ideas for its permanent end.
This above was contained in a press release made by the Chairman, Umunneochi LGA, Hon. Ifeanyi Madu through his Special Assistant on Media, Nwankwo Chukwuemeka .C
The statement made available to www.newsmirrorng.com says, "Firstly, it is decorous and safer to consult the chief security of every political region or geography for prudent discussions prior to indulging oneself in utterances and or discussions concerning security situations in that region. Unfortunately, this is not the case in Umunneochi LGA.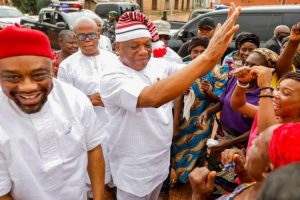 In retrospect, few days ago, Senator Orji Uzor Kalu visited Umunneochi incognito during one Sunday worship. That clandestine visit yielded a regrettable outcome largely because, the former governor in his speech, cajoled and taunted the good people of Umunneochi with the tears-evoking insecurity situations amongst us.
Had Senator Orji Kalu consulted with the Chief Security of the LGA, Ndi Eze, Community leaders, political stakeholders, and other leaders of thoughts, his journey in Umunneochi would have been peaceful, fulfilled and fruitful. It was one of his unguided verbal tirades imbued with some paltry funds that lured a President – General from Umuchieze to organize a protest in Umuahia against a well intended demolition at Garki Cattle Market, an insurrection that went awry for them.
The Ruga at Lokpanta was Sen. Orji's brainchild which he boasted of in one of his interviews ( video available if in doubt); never has he risen in the senate to condemn banditry occasioned by the Ruga at Umunneochi; the same person is now quoted to have directed a brazen approach to tackling insecurity in Umunneochi.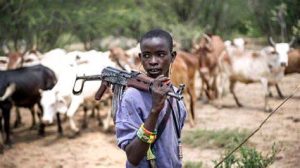 Predicated upon the most recent campaign vibes of Dr. Orji Uzor, it becomes imperative to sincerely urge all politicians in Umunneochi and Abia North to cease forthwith using our security pandemonium for political campaigns and cheap gains. Dr. Orji's speech during which he warned our people that he would deploy security to maim and kill anything the security sees in our bush portends danger because our innocent selves could be victims of such non-strategic approach. Though he promised November for arrival of his security help, wouldn't the worse had happened before then? All those promises merely target our votes and indicate he woke up late to our help. What excruciatingly baffles us is even his guilt of double standard wherein he goes to the North and tells them he implemented Ruga in Abia State, then returns to us with the campaign of merely instituting a cattle market at Lokpa.
WE HEARD HIM BUT WE AREN'T KIDS!!
Umunneochi LGA is a very organized political stratum of the state. Pertinently, The Executive Chairman of Umunneochi LGA must be consulted prior to every security engagement, utterances, activities, etc, otherwise, failure to heed this security advice will not only worsen and endanger the lives and properties of people, but in itself constitute a brazen, arrogant bridge of law and order.
The state and the local government council are sleepless in trying to fathom a more lasting end to the insecurity. Already, a helicopter has been deployed for arial monitoring of our bushes . Sooner than later, an end shall be put to the use of the insecurity in Umunneochi for campaign gimmicks.
See Video.