The good people of Enugu will gather this Easter Sunday in the best traditions of Igbo culture to honour a star of Igboland, Gentleman Mike Ejeagha.
On 4 April 2021 is the 91st birthday of the folklorist, highlife musician and guitarist who has entertained audiences for more than 60 years.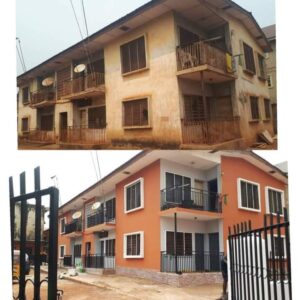 The significance is in celebrating our stars while they can feel the love and not when they have departed to the other side.
The build-up to the event has been like a television serial. It has been dramatic and uplifting. Organisers Charles Ogbu and Amarachi Attamah stirred and brought forth the Igwebuike spirit.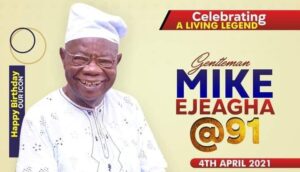 The Igbo spirit of community has been on full display. People bought into the initiative and gave their time, money, presence and commitment.
The Mike Ejeagha name evoked strong response to the call of Charles and Amarachi. People reprised the Igbo tradition of communal effort, crowdfunding, mobilising people, and organisations.
They gave a new sheen to the building that previously announced its inhabitant and owner's age, spruced up the surroundings and gave it a contemporary ambience. Beautiful!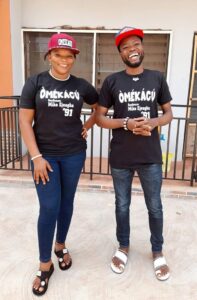 Mike Ejeagha from Imezi Owa in Ezeagu LG of Enugu State brought innate talent, learnt at the feet of a master providence planted in his path in Coal Camp, Enugu. Famous as Moscow, Moses Aduba lived in the same compound while his friend Cyprian Uzochiawa would come for the musicians to practice. The young man learnt quietly.
He entered the scene and stuck his neck out, singing only in Igbo and sharing stories.
Mike Ejeagha brought something distinct.
He seemed like nothing special, even local. He kept at it during periods Ndi Igbo looked to foreign music mostly and then through the reign of other indigenous artists. He was there!
Over the years, however, his songs became part of the fabric of life in Ala Igbo.
They became part of the conversation and a metaphor: akuko na egwu Mike Ejeagha.
His corpus is tall and contains many narratives. Ome ka agu, Atualu Omalu, Suzzana, Udo Ka Nma, Onye Ndidi Neri Azu Ukpo, Obiako Nwam, Akuko N'Egwu, Nwelu Nwayo Sobe Ife Uwa, Nwa Bu Onyinye Chukwu, M jua Gi Izaa, Onye Ori Utaba and Elulube Lube. Some more.
They told stories and shared moral lessons. In many songs, Ejeagha would refrain, Nnam gwara mu, My father told me. It was the traditional way of citation and authenticity.
Ninety-one is no small number, whether in numerology, life path or age.
Please join Amarachi Attamah and Charles Ogbu wherever you are to celebrate Mike Ejeagha.
Indeed, humility pays: uwa mgbede ka mma.
At 91, the gentleman remains strong. He will play the guitar on Easter Sunday as confirmation.