From May 10 to 12 , Abia State College of Health Sciences and Management Technology Aba, Abia state, will host the external examiners from the Environmental Health Council of Nigeria who are in the College to conduct the Annual Environmental Health Examinations.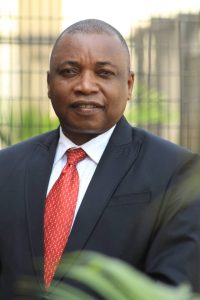 The examination, which holds simultaneously across the nation, has its Abia center at the College of Health Sciences and Management Technology in Aba.
Speaking on behalf of the team, Mr Celestine Onah, the Chief Examiner congratulated Dr Osita Igbe on his recent appointment as the Rector of the College stating that Dr Igbe' s appointments will be an elixir for sustained growth of the college renowned for graduating highly recommended health professionals.He therefore informed the Rector that they are in the college to conduct the annual examination meant for Environmental Health students which qualifies Environmental Health students, stressing that the college is one of the foremost college of environmental health sciences, formally known as the school of hygiene,in Nigeria.
He added that, majority of the Environmental Health practitioners well known in Nigeria and Abia state today are products of Abia state College of Health Sciences and Management technology.
He further pleaded with the Rector to recommend their graduate and qualified students for employment into the civil service and academic staff of the college.
Also contributing, Pastor Akaniwo Akpan a retired Examiner of the council thanked the Rector for receiving the examiners to the college. He used the opportunity to espouse the strategic functions of an Environmentalist and quipped, ' please make the department your favorite' .
In his response , Dr Igbe thanked the council for choosing the college as the exam center in Nigeria assuring that the college will give them all the needed cooperation for a smooth examination. He however charged the examiners to ensure that international best practices are deployed in the conduct of the examination maintaining that, "text reliability means so much to the credibility of their results". He nevertheless commended them for a thoughtful design and implementation outlay informing that the college in a short time will commence academic activities in the college's new site at Umuobiakwa,Obingwa local government area of Abia state as the current population of the college has overgrown their present facility in Aba .

Outlining the pivotal roles of environmentalist's globally, Igbe observed that current realities have repositioned them as, "sub heroes' whose critical roles in emergency situations, like the global covid -19 pandemic and climate changes cannot be over emphasised,pointing that the Environmental school is central to raising "critical middle level manpower".
Accompanying the Chief Examiner are Mrs Joy Ikpeazu, Dean School of Health Sciences of the college, Onyema Grace Adannaya, Head, Department of health sciences, Mr Adimuko Obieze P., External Assessor to the Environmental health Sciences, Pastor Akanimo Akpan retired Examiner for the Council and others
May 9,2023