A 15-year-old boy simply identified as Ekine who was reported missing on Monday was found dead around the Mbudayia river in Rumuolumeni community in Obio/Akor Local Government Area of Rivers State.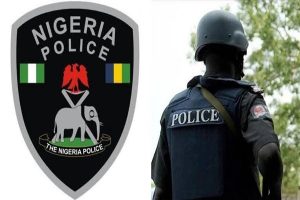 The remains of the teenager, who resides with his parents in Mile 2, a densely populated axis of Diobu in Port Harcourt was discovered on Thursday morning.
It was gathered that the parents of the deceased had reported a case of a missing person to the Police on Tuesday, August 8, 2023.
A source who pleaded anonymity due to the sensitive nature of the matter said that the late boy's corpse was seen by a boat driver on Thursday when it floated on the river.
He added, "Nobody knows exactly what happened. It was the boat driver that spotted his body floating on the river.
"Already we learnt that his parents have been informed and upon arrival of the scene, they discovered it is their missing son. And they buried him at the waterside. "
When contacted, the spokesperson of the state Police Command, Grace Iringe-Koko, while confirming the incident, said the boy drowned.
Iringe-Koko stated, "From the information available to me, the boy was picking emory packs of noodles
"Thereafter, he went to the river to wash the packs. When he was done, he went to wash his legs at a different location. That was how he drowned."
"We (police) have commenced an investigation into the incident to ascertain what really happened," she added.
The spokesperson also confirmed that the parents of the teenager have buried their son near the river, adding that the parents of the deceased are not "interested in any case."