A Nigerian soldier, identified as Jay Matol, has been accused of r*ping and k*lling his girlfriend, Ugadu Jennifer, over allegations of cheating.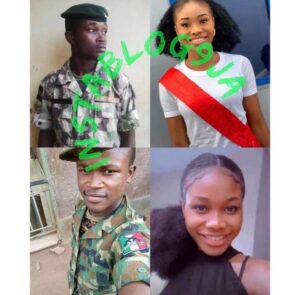 Jennifer, a 200 level student of Niger Delta University (NDU), in Bayelsa State, was on Sunday, June 11, reportedly found dead in her apartment with multiple stab injuries and bullet wounds.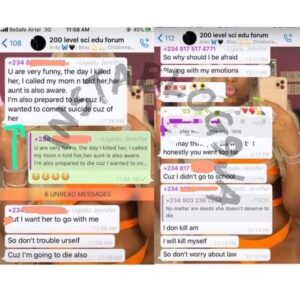 According to reports, the deceased was k*lled after a fierce struggle with her k*ller, who also cut off her finger, before leaving her in the pool of her own blood.
She was said to have been shot in the back, and was found dead days after she was k*lled, as her body was already decomposing when she was found.
The reports also claimed that police operatives confirmed that the bullets found on her were not local bullets.
It was gathered that a close friend of the deceased disclosed that her boyfriend, Jay, has been abusing her over allegations of cheating.
Jay was also said to have used her phone to confessed to the crime and threatened to commit su*cide in her department's WhatsApp group.