The Lagos High Court sitting at the Tafawa Balewa Square (TBS) on Tuesday resumed watching a police interrogation video of Miss Chidinma Ojukwu, the prime suspect in the murder of the Chief Executive Officer of Super Tv, Usifo Michael Ataga.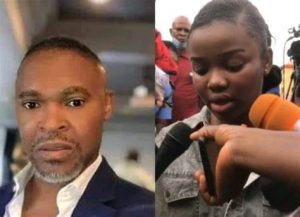 Ojukwu, in the video played before Justice Yetunde Adesanya, backtracked on her previous 'confession' of stabbing Ataga in the neck, ribs and stomach.
The defendant not only made a U-turn, she also denied knowing who killed him, adding that she found his corpse on the floor.
Ojukwu suggested that while she was out of the short-let apartment where she and Ataga wined, dined, did illegal drugs and had sex, someone entered the room and finished him off.
The court, on October 11, 2022, watched the chilling footage of Ojukwu confessing to stabbing Ataga, all by herself because he was bothering her "for more sex."
"I pushed him away, which resulted in him hitting his head against a stool that had a glass. He had a cut on his leg and he became weak. I got a knife and stabbed him in the neck, ribs and stomach so that he would not be able to harm me. I tied his hands with a handkerchief," Ojukwu said in the footage.
"There was nobody that assisted me, I did it alone," she added, during interrogation by a team led by Deputy Superintendent of Police (DSP) Olusegun Bamidele from the State Criminal Investigation Department (SCID) Panti, Yaba.