A member of the National Youth Service Corps (NYSC) identified as Grace Chalya Silas, was brutally murdered by some yet to be identified assailants suspected to be armed robbers in Kaduna State while she was jogging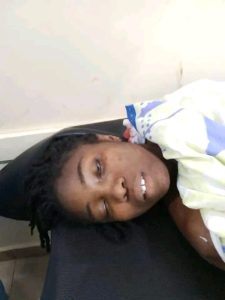 Yesterday, Being Wednesday A Corp Member By Name Grace Chalya Silas Was Lying In A Pool Of Blood When She Was Jogging Early In The Morning Around Her Premises In Barnawa, Kaduna. The Eye Witness Who Was Watching Her From His Storey Building Apartment Revealed That It Was A Hurrying Experience When Three Boys Were On A Bike, All Putting A Hood While She Was Being Stabbed In Her Heart As They Snatched Her Phone While One Of The Face Cap Of One Of Perpetrators Fell Down When They Were About To Escape. She Was Later Rushed To Harmony Hospital And Was Pronounced Dead. Rest In Peace Grace And My Condolences To Family Of The Berieved.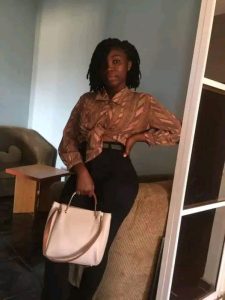 A friend wrote"18/10/23 ????️????. Dear Chalya, I hope you are resting easy.
Chalya no amount of tears can bring you back but I have to cry my pain out cause what is this? Who and why did this to you? I have asked and asked questions but no answer. This was too early and was never part of the plan, I am happy I knew you and was your friend, it was hard to sleep, I kept on waiting to get a call that it was a prank or better still a mistaken identity. Hmmm, ya yesu ka san komai.
Thankyou for everything my friend, I love you so so much and you know this. I pray God will forgive your killers and may God grant you a merciful judgment, aaahhhhhh Chalya this one pain me ooo but you will never be FORGOTTEN my friend. GRACE CHALYA JOEL ❤️ rest well my angel and friend .".