Sensational singer, Stanley Omah Didia, aka Omah Lay has said he attempted suicide during his struggle with depression.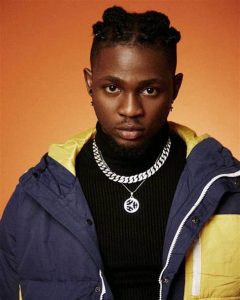 In an interview with H Steph, the Port-Harcourt-raised musician discussed his battle with depression and how he incorporated it into his music.
Omah Lay said it was divine for him to go through depression to be able to help those battling it
He said: "I was at the verge of…I was suicidal, mahn. Trust me, I was really f*cked up.
"But I think I have to be there to actually help the people who are there right now to get out of that place
"I mean it will take a real person like me to go there and then make music out of it and talk about it so openly how I'm a mess, how I think and how I'm f*cked up and everything.
"I'm not sure you will find afrobeats artists who do that right now. Everybody is out there saying afro beats are not so deep, 'afro beats are just vibes and sh*t'. Nah. That's why everybody is just doing hype. The real music is dying."
Omah Lay said he will keep using his experiences to make real music.