Dr Evelyn Ijeoma Orji on Saturday break a 45 years old jinx in the Prestigious University of Calabar by becoming the best PhD graduating student ever of University of Calabar with a 5/5 CGPA.
Dr Evelyn Orji who graduated from the department of Educational Foundation and bagged a Ph.D Educational Psychology,all in Faculty of Education,Unical has this to say.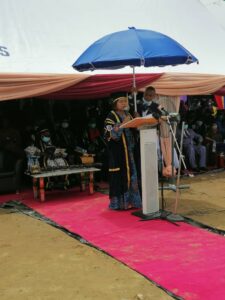 Today, I am overwhelmed with joy and basking in the euphoria and ecstasy of God's abundant blessings but I must give thanks and all the glory to God and to my one in a billion mother, a golden mother, a suigeneris and quintessential Pro-Chancellor and a human capital developer, Senator Nkechi Nwaogu who was instrumental to my coming to the University of Calabar, Senator Nwaogu gave me the opportunity to become a staff in the University of Calabar where I leveraged the opportunity and proceed for my Doctorate degree. She is a rare gem, fascinated Dr Evelyn Ijeoma Orji throwing encomiums on Senator Nkechi Nwaogu. I am praying that God Almighty, who created Heaven and Earth will continue to shower his unending blessings upon Mummy.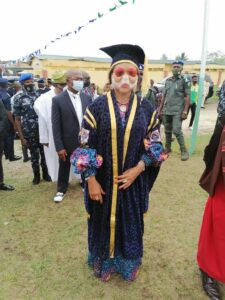 When contacted about the development, Senator Nkechi Nwaogu said I don't even know the person and where she is coming from but it is to the glory of God that one of our own has distinguished herself and graduated summa cum laude.
We should recall that in the department of Linguistics and Nigerian Languages, a Married lady was also their best graduating student.