Dictions fail me in describing your sterling legacies my bastion of inestimable carriage but am unencumbered to start from somewhere with unequivocal facts.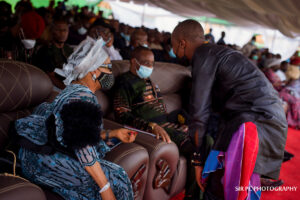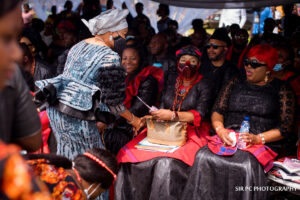 Your ascension didn't come as a surprise from the moment you and i started discussing about the significance of our names coupled with extensive debates on numerical coincidence and realism of 77 in your life, starting with summing up your enthronement age @33 and coronation anniversary @44 which correlate 77, giving birth to about 77 children, having 14 unique queens, if equally divided gives you the number 7/7, amazingly we were having these intriguing brainstorming tips at preparations to mark your 77th birthday as "THE LIVING LEGEND" and little did i know you were giving me a preview of your astonished Ascension at 77. Indeed you were a dispenser of inexplicable wisdom, my indefatigable father, a citadel of inspiration, an impeccable monarch whose irreparable ideologies extinguished the sacredness of traditional custodians.
Am proud of spending quality hours and days dissecting several topics until your queens come calling it's dinning time, asking me why wasting time to marry when I've found a lady your mother's namesake Mary, insisting i start writing extensively about you and aswell disabusing my mind to be unperturbed gave me the knowledge you knew the time was by the corner and that's a proper assortment of who you were Dr. Wise, what you didn't know who then could on earth?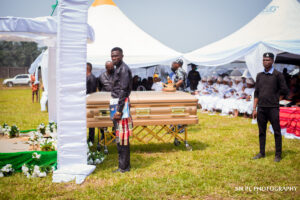 Even with a cursory glance at the trajectory of your life Onyenwem, your insurmountable image displayed uncommon exemplary leadership qualities which left all with asking avalanche of questions. Philanthropy you never treated with levity neither insouciant with the affairs of your people.
Brave men don't die, they only ascend to occupy higher spiritual realms leaving behind essential and overwhelming legacies.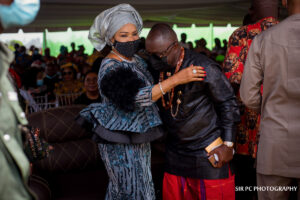 Your rich pattern of extraordinary leadership is to be compared to non in south east and worth emulation globally.
You're life personified because you didn't only live fulfilled but accomplished in all spheres than your contemporaries and mere mortals.

You'll forever remain my genius and a revered custodian of our cultural heritage onyenwem like I fondly call you.
Farewell my epitome of Bravery and perfect role model His Eminence Eze Dr. Sir. B.O. Enweremadu PhD. Ezeukwu of Ngwaukwu, 13th Traditional head of Ngwa Nation.
THE LIVING LEGEND.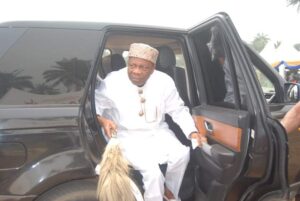 EzeUkwu attended St. Michael's School, Ahiaba Okpuala (1951-1959), Donald Commercial Institute, Ahiaba/Amapu Ngwa Ukwu (1960-1964), The Hind Homeopathic College (1970-1974), Brantidge Forest School Sussex, England (1975). He had Diploma in Homeopathic, India and had a Ph.D in Homeopathic Medicine, London, UK.
He holds Honorary Doctorate Awards in Human Relations – Bruxelles, Belgium, in Literature, India, in Arts & Public Administration, France and in Business administration Abia State University.
The 13th Traditional Head of Ngwa Land and was coronated on 23rd October 1976. He was the former Deputy Chairman, Imo and later Abia State Council of Traditional Rulers for 15 years under the Late Eze Dr. Akanu Ibiam. Ex-Chancellor of the London College of Applied Science. Former Chairman of Abia State Council of Traditional Rulers.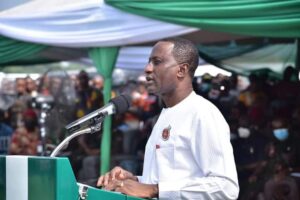 Grand Patron of All Nigeria Homeopathic Medical Association. Member of the United Kingdom Homeopathic Medical Association. Royal Protector for the Royal Knights of Justice. Royal Patron of the International Chivalric Order of Knights and awarded the Chivalric medal of France. 1st President, Ukwa/Ngwa Council of Traditional Rulers, Abia State. Was Patron Oldbende/UkwaNgwa traditional rulers council.

He was a Former member, National University Commission (NUC) Represented Southern Nigeria in NUC back then. He was a participant during the First Presidential Retreat on Security Matters. Member Traditional Rulers and Eminent Persons, Peace and Unity in Nigeria.
The Grand Sovereign Dynasty Hospitaller, Order of St. John Knights of Malta. The Chief Executive and Managing Director, Benwems Company Nigeria Limited.
His Eminence represented the African Traditional Rulers during the African-American Cultural Festival at the City Gate of Toledo, Ohio USA sponsored by the former Imo State and Federal government in 1989.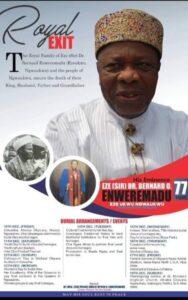 He was awarded the Glass Key to the City of Toledo, Ohio, USA.
He sponsored several constructions, reconstructions and renovations of many Primary and Secondary Schools in Ngwa-Ukwu Kingdom, and gave educational scholarships to Nigerian sons & daughters since 1976 – 2020.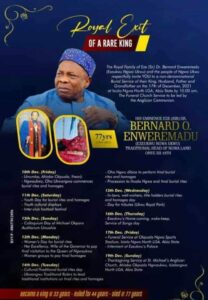 His Eminence was credited with making Traditional Institutions throughout Africa, elevated, revered and valued once again.
His Eminence lived a fulfilled life with great accomplishments.
I know you're proudly smiling back at your legacies right now my magnanimous legend.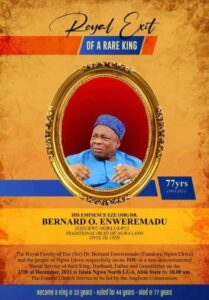 May you live on onyenwem as you've astonishingly ascended to the appropriate realm.
Prince Brave Ike Enweremadu.