A well known and widely travelled man of God, Prophet Emmanuel Chinonso Stephen is at it again.
The Abia born and Lagos based man of God and the General Overseer, Mountain of Grace and Glory Ministry is a powerful man of God whose predictions are 100% correct.
Most of his predictions are seen one or two years ahead of time before they happen and his accuracy has been sending shock waves in the spines of other men of God, over the years.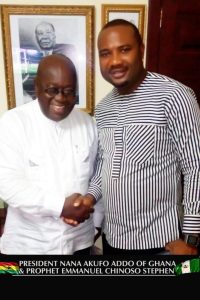 For instance, in 2014, Prophet Emmanuel Stephen who also runs an online Television programme, " Action God TV and Prophet Emmanuel Chinonso Ministry ", predicted that, Mohammadu Buhari will defeat then incumbent President Goodluck Jonathan in 2015 Presidential Elections and it came to pass
Prophet Emmanuel Stephen had predicted some time ago that Nana Akufo Addo will become the President of Ghana, it came to pass
He correctly predicted election victories for President Joe Biden of America, who defeated the loud mouthed Donald Trump. He predicted election victories for the President of Malawi, Gov. Godwin Obaseki of Edo state, and recently he predicted one year before Ekiti election, the emergence of Gov. Biodun Oyebanji.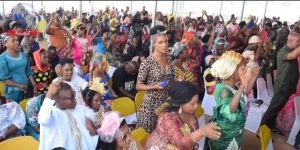 The man of God also correctly predicted the emergence of Sen. Omo.Agege as the Deputy Senate President long before his election as a Senator of the Federal Republic
The man of God told www newsmirrorng.com that he saw Prof. Uche Ikonne in 2021 appear in a Revelation with a candie,which signifies light and suddenly the light went off but that God is about to light the candle.
Only recently, the man of God has realised that God needed his intervention on the issue of Professor Uche ikonne to fullfil his mandate and the Prophet has Decreed that the light of Prof. Uche Ikonne will not be quenched by his enemies but his Light of Glory shall be restored back to carry out his mandate to the glory of God and for his victory in Abia state.
Video