I, Prof. Eleazar Uche Ikonne, on behalf my myself, my family, and the Uche Ndi Abia Campaign Organization congratulate the governor of Abia state Dr. Okezie Ikpeazu, and Abians, as we celebrate Abia @31, let me commend especially the nation's founding fathers, for their thoughtfulness and contributions towards the development, peace and unity of our dear state.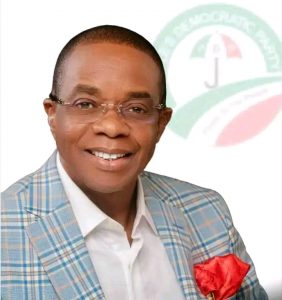 For us as stakeholders, we should not allow the dreams of a Greater Abia that our founding fathers envisioned to wither, but rather we should at every given opportunity work together and assist the government in our individual capacities to promote things that will strengthen our love for each other.
As leaders, rather than promote, divisiveness, rancour, and hate we should initiate policies, programs, and projects that will propel the economy to grow rapidly and improve the standard of living of the people, we should also seek to help the youths to explore their creative talents to produce goods and services which can compete with the best in the world.
We have all the potential to achieve a greater Abia given the foundation already laid by the present administration all that is required is to create a political environment where all Abians will be made to participate in and drive the visions of government through a transparent and inclusive process.
I once again congratulate the governor and the good people of Abia state on this important occasion
Long Live our great state, Abia
Sign
Prof. Eleazar Uche Ikonne
Abia PDP Governorship Candidate