Rev Sleek Ogwo, Director, Media & Publicity, Prof Gregory Ibe Campaign Organization in this release maturely responded to the claims made against the APGA gubernatorial candidate for the year 2023 election in Abia State, Prof. Greg Ibe by Sir Chikwe Udensi.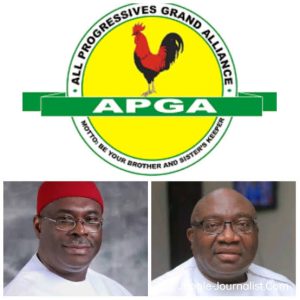 Read below:
"Having heard the libelous fabrications of Sir Chikwe Udensi, a suspended governorship aspirant of our party, APGA, which he uttered while participating in a paid political programme on Family Love 99.9 FM Umuahia, in what turned out to be a foiled attempt to deceive his listeners by alleging that Prof Gregory Ibe, the Abia state governorship candidate of APGA presented forged WASCE and NYSC certificates to INEC, we hereby wish to make the following clarifications;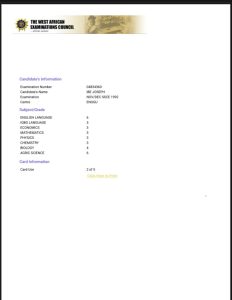 "That Prof Ibe schooled in Methodist High School Ihube from 1978 to 1983 and subsequently obtained the General Certificate of Education (GCE) certification in both O and A levels.
"That he attended Enugu State University of Science and Technology (ESUT) between 1995 and 1999 for his Bachelor of Science degree in Marketing, California Coast University Santa Ana USA from 2000 to 2006 for his Masters degree in Health Care Management and PhD in Management respectively.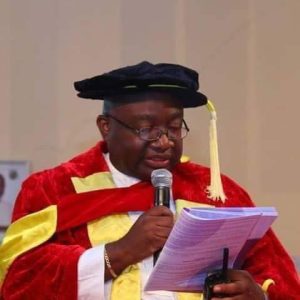 "That contrary to Sir Udensi's misleading gibberish Prof Ibe's alma mater California Coast University Santa Ana is a fully accredited institution of higher learning in the USA, where he spent three years to acquire his PhD certificate in Management and not two years as alleged by the suspended guber aspirant.
"That he secured mandatory exemption certificate from the National Youth Service Corps Scheme (NYSC) on age grounds subsequently.
That the above mentioned certificates and other essential documents chronicling and attesting to the academic acquisitions of Prof Ibe have been deposited with appropriate regulatory agencies as required by law, and are therefore verifiable by all interested parties.
"That our legal team has been briefed about these baseless and unfounded accusations by Sir Udensi and are currently perfecting documents for litigation on grounds of perjury.
That we are not surprised about this latest antic of a serial loser whose fame in fraudulent activities is legendary, as will soon become public knowledge.
"Abians are therefore enjoined to disregard the lies and jibbering of Sir Udensi, who as a drowning man is gasping for life while desperately clutching on anything for survival".
Video
Rev Sleek Ogwo
Director, Media & Publicity, Prof Gregory Ibe Campaign Organization