My attention has just been drawn to a mischievous, malicious and false propaganda orchestrated by enemies of truth and equity, targeted at me.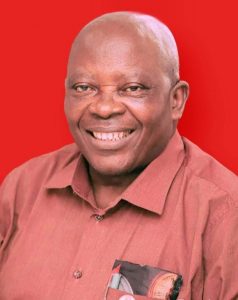 A willing instrument of the devils that think that they could use falsehood to nail me, being holistically incapacitated by my track record of honesty and transparency, has unfortunately allowed himself to be used in the most ridiculous manner.
I have just read a report allegedly carried by Blueprint Newspaper, with a laughable caption, 'Abia Deputy Chief of Staff, Don Ubani Blasts Gov Ikpeazu Over Alleged Succession Plot'
In the full falsity of the said report, it was most irresponsibly alleged that I 'blasted the Governor while playing host to a select political associates in my home'.
There lies the stupidity of the mischief makers. There is no doubt that I am an Advocate of Power Rotation to Umunneato-Ngwa in Abia-Central Senatorial District in 2023.
If I should have a meeting in support of that Agenda, it should be somewhere in Umunneato. I do not need to host any such meeting in my far away Umuiku-Isi-Asa in Ukwa-West Local Government Area of Abia-South Senatorial District.
I have attended many meetings of Council of Elders of Ukwa La Ngwa and my position is clear. I am not just a mere supporter of Power Rotation to Umunneato-Ngwa. My sense and interpretation of Equity dictate that I take this line of action and I have no apology, whatsoever.
This is because I will and can not align myself with a scorecard of 24/8 years in Political Equation of Abia State.
As for the absurdity of concocting that I said the Governor wants to betray Ukwa La Ngwa in order to go to the Senate, I do not think I should condescend to that level of unreasonableness by trying to make a rebuttal. Why must one think in this regard? Is there any person in Old Bende that can, in any way influence or prevent the election of a sitting Governor from Abia-South if he wants to go to the Senate? This propaganda is mere balderdash. I should not respond to this unfortunate level of porosity.
I have decided to put a stop to the exchanges on Power Rotation because I am convinced I have lucidly and genuinely made my point.
I know the Blueprint Newspaper to be a responsible tabloid but unfortunately, it is being misrepresented by an ill-bred Reporter. I will not ask my Lawyers to file a libel suit against the Paper because of the unprofessional conduct of a five-for-a-Kobo reporter who has no scruples.
Sir Don Ubani is a former Commissioner for Information and Strategy and a strong pillar in the advocacy for Power Rotation to Umunneato-Ngwa in Abia-Central. By God's grace, the next Governor of Abia State would reflect the principle of equity, fairness and justice and I would be vindicated.