He is beckoning on all and sundry to help him to resuscitate himself from the dreaded ailment.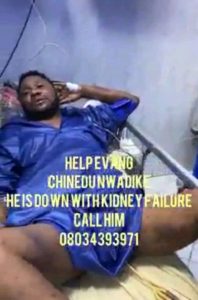 He also solicited that we all pray for him for a quick recovery.
Evan. Chinedu Nwadike came to the limelight in 2007 with his Popular track Oku Gbajie Aka Ji Ngozi M and God of Vengeance.
We are praying that he recovers quickly and bounce back to prominence