Popular Nigerian actress, presenter and model, Nancy Isime among other Nigerian celebrities, have been called out over alleged 11.9 billion naira fraud.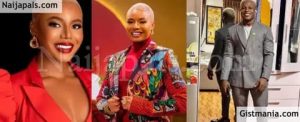 The accusation was made by one Benedict with the username, @djbantiben1 on Twitter.
Benedict took to the micro blogging platform to allege that Nancy Isime and other Nigerian celebrities (which he didn't mention names) connived with a 25 years old Chidiebere Michael Oti, to defraud Nigerian 11.9 billion naira via a Ponzi scheme named; "Racksterli".
Benedict alleged that these celebrities, including Nancy Isime were paid to promote the fraudulent scheme and the boy has ran away to Dubai with his heavily pregnant wife.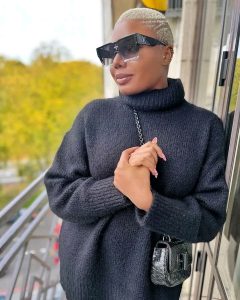 He wrote, "This is Chidiebere Michael Oti the man behind the Ponzi Scheme Racksterli. He stole over 11.9 billion naira from Nigerians with the help of Nancy Isime and co. The 25 year old is currently living around Jumeirah Lakes Dubai with his pregnant wife."
Benedict added, "He uploaded this picture with the caption below few days ago on his WhatsApp status. My sources are telling me that he is planning to launch yet another Ponzi scheme with a whole new different tactics.
Michael Chidiebere Oti created a platform called Racksterli to duped people of their hard earned money of around 540 billion naira around March and we've called the attention of the mobile police and even EFCC official to come to our aid but nothing has been done till now.
Recently, a video of him getting married in an unknown location showcase online. We're seriously pleading with the world as whole to please, help us bring this man to justice because we are deeply in pains and debts.
He used the people we trusted most as an influencers
BE WISE THIS EMBER PERIOD AND AVOID PONZI