The police in Borno State have arrested four men who gang-raped a 13-year-old girl in Hausari area of Maiduguri.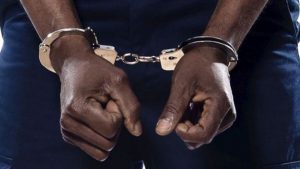 The Commissioner of Police, Abdu Umar, who paraded the suspects among others on Wednesday in Maiduguri, said they had carnal knowledge of the victim one after the other.
He said, "Sometime in January 2022, the suspects, Lawan Nasiru, Musa Tukur, Samaila Hassan and Garba Suleiman, all of Hausari area, Maiduguri, lured the victim and forcefully had sex with her.''
He further said the command also arrested 87 other suspected criminals, including five informants of Boko Haram, armed robbers, kidnappers and members of syndicates vandalising government property.
CP Umar said, "On April 29, 2022, the intelligence bureau of the command, acting on communication intercepted on some GSM numbers provided by the Tactical Intelligence Unit, Force Headquarters, Abuja, arrested five suspects for alleged fraternity with Boko Haram and its splinter group, Islamic State's West Africa Province (ISWAP)."