Certainly, Comrade EKs Steve's treatise on a subject he entitled "PDP sure bankers to fail, can be likened to what the iconic William Shakespeare described as, " A tale full of furry signifying nothing".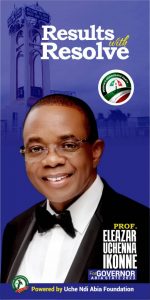 In the opening paragraphs of his obviously beautiful sore article, Steve struggled to establish his point – and he eventually mixed up facts in his latter presentations, the way he always do in his funny videos, dishing out very wrong data and figures of Abia state and it's financial records.
For instance, playing up his usual jagged tempo, he wrongly imported that the PDP presidential candidate in the 2023 general elections, erstwhile vice president, Alhaji Atiku Abubakar would not stop Islamic and Fulani herdsmen terrorism because he is a Fulani.
This is practically a ruthlessly disingenuous approach to the current issues concerning 2023 matters.
To keep the records in proper perspectives, let it be recorded that two Fulani Islamic scion of northern establishments have at two different occasions called the shots as president and commander in chief of the armed forces. They are, the late President Musa Yar'Adua and serving President Muhammadu Buhari.
It is public knowledge that Yar'Adua who died in office was elected on the platform of PDP.
As a matter of fact, in view of his immaculate performance, he is still being respected and recognized as a nationalist, statesman and reformer. His electoral reforms brought about all the commendable changes you are witnessing and applauding today. It was Yar'Adua who brought the relative peace in the Niger Delta region through his highly appreciable amnesty programme. His brief era brought about peace, order and hope for the future.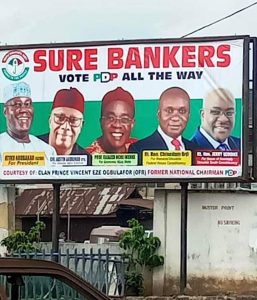 On the other hand, Buhari is also a Fulani, a Muslim from the north and of APC. You can see what is happening in the country to wit: killings, kidnappings, armed robberies, banditry, nepotism, regionalism, etc. Therefore, candidates, based on persons, matter. Atiku is like Yar'Adua than Buhari. He is not a fundamentalist. He is focused and has a vision for a better Nigeria. Since 1992 he came into national limelight, no allegation of fundamentalism, tribalism or nepotism has ever been established against him.
Comrade Eks Steve's attack on the Speaker, Abia State House of Assembly, Rt. Hon. Chinedum Orji is not based on facts. As a member of the House and the speaker, Rt. Hon. Chinedum Orji has done absolutely well in law making, representation, oversight function and empowerment of not just his constituents, but Abians across the 17 LGAs – GO AND VERIFY.
And now, Steve's most inelegant charge: that "Prof Uche Ikonne is another old academic who will not improve Abia". Sadly, the writer never gave examples of Ikonne's duty posts where he was found wanting. This is poor assessment of Ikonne whose impeccable achievements at his last port of calls are quite outstanding.
It is unfortunate reading Steve as he wrongly compared Ikonne and Cross River State governor, Prof Ben Ayade on age grounds. So, 66 years is now too much for a public office holder? And painfully, Steve did not provide the names and identities of those he thought would do better than Ikonne because of their youthful respective age brackets, even the Corporate thieves, Yahoo boys and oil subsidy scammers and failed contractors amongst them?
The questions Steve must answer are; What is the age of the Abia LP governorship candidate? What is the age of both the APGA and APC governorship candidates? Are they in their 30s, 40s and early 50s? If they are not, why then picking on Ikonne?
We want to state it clearly that Ikonne or Mr. Speaker are not any of Sen. Orji Uzor Kalu, Sen. Theodore Orji or Governor Okezie Ikpeazu. These are different men who served as governors in three different occasions, thus, it does not tally in anyway as we have our lifestyles and approach issues differently as individuals.
Among all the five leading governorship candidates in Abia State, Ikonne is the best suited in view of his capacity, experience, exposure, dexterity, and intellect.