A pastor, Emmanuel Dominion, is being accused of domestic violence which resulted in the death of his eight months pregnant wife, Chinaza, and her unborn baby boy in Lagos.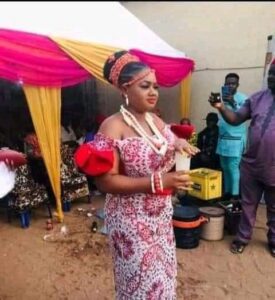 Chinaza's aunt, Chizoba Jude-Duru, on her Facebook page on Friday, June 11, insists that she died from negligence and bruises she had from her pastor husband.
Chinaza was reportedly bleeding internally, her placenta cut inside, as well as bruises on her hand and lap.
She was taken to two hospitals to save her life, but she died alongside her baby during surgery.
Chinaza was said to have been undergoing domestic violence, but her love for her husband made her hide her ordeals from her relations.
'I am waiting for your husband to come and tell us how it happened, but he is running, He received small slap in the hospital, he will receive more when we see him', Chizoba wrote.
Whatever happened between the couple that led to Chinaza's death, domestic violence is evil and must be avoided.