The man behind the alleged certificate racketeering that has been rocking Abia State Polytechnic, Aba, Owelle Greg Okoafor has revealed that allegations of involving in certificate racketeering in Abia State Polytechnic, Aba was politically – motivated and fingers the politics of Aba Sports Club, where he contested election as the President of the club, emerged victories and has since been sworn – in as the President of the prestigious Aba based club.
Recalled that few weeks back, both online and mainstream media were awash of allegations that the Chief Okoafor did not merit the National Diploma statement of result issued to him by Abia State Polytechnic, Aba.
A civil society group '"Centre For Reform And Public Advocacy" had in a letter, dated February 23, 2022 and addressed to the Rector of the school, requesting the verification of National Diploma Statement of Result of Chief Gregory Okwuchukwu Okafor dated 30th, November, 2021.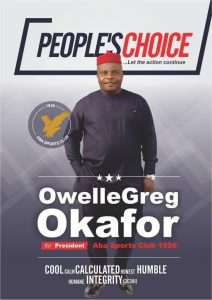 In a reply dated 1st July, 2022, the school confirmed the certificates as authentic and assures it was issued by the school.
Not satisfied, Chief Emeka Diwe wrote another letter through his solicitors, Okey Amechi, SAN & Partners dated 27th June, 2022 and addressed to the Rector. Again, the National Diploma of Chief Greg Okwuchukwu Okoafor were clarified and certified by the school as authentic.
Further debunking the claims as frivolous and unfounded, Okoafor said that he satisfied all conditions warranting the issuance of the credential.
He linked his travails to a familiar enemy, one Chief Emeka Diwe who has demonstrated high – profile antagonism before and after his emergence as the President of Aba Sports Club.
According to him, the certificate racketeering allegation is a mere fabrication and distraction tool from Diwe as a pay back to him for his (Diwe's) failure to clinch the President of Aba Sports Club.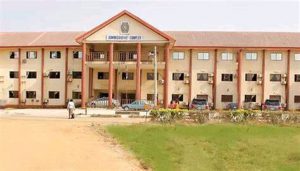 He further narrated that the issue has been a legal issue which has been struck out by two law courts of competent jurisdictions both in Aba and Umunneochi respectively.
"I stood election and won convincingly. I polled 491 votes against my opponent's 25 votes" Okoafor added".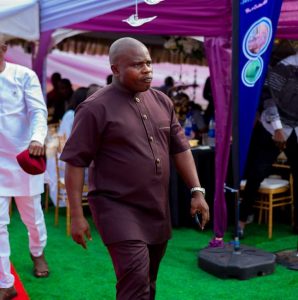 " Emeka Diwe is a trouble maker. He has not rested on his oars to run me down since he failed in his selfish ambitions to call the shots at the Club", Okoafor told www.newsmirrorng.com crew in his office.
He called all well meaning Abians, Nigerians and members of the prestigious Aba Sports Club to beg Chief Emeka Diwe to let him be so he can concentrate in his private business and the leadership of Aba sports club which he has started on a good note as he recently donated a brand new Coaster Bus to the club.