He saw my birthday pictures on Facebook, admired them and boom, he landed on my DM ????????????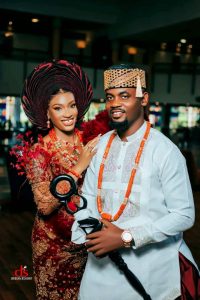 From the bride, here is our Love Story ????.
I met my husband in 2018.
He saw my birthday pictures on Facebook , admired them and sent a DM but for some reason, I didn't respond.
He kept sending messages but I ignored them all????
This man was relentless, he went the extra mile, browsed through my friend's list and sent messages to my closest friends he observed through picture tags.
One of them reached out to me and persuaded me to give him listening ears (Thank you Suzie).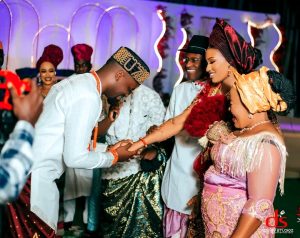 I finally did and we went out on our first date. He blew me away with his cute looks, dreamy eyes and soft words. He was a perfect gentleman, far from what I envisaged owing to his old profile picture on Facebook(probably why I didn't respond). Baba even brought me a gift for the birthday that had passed, I considered this to be very romantic. He was a gentleman with finesse. I recall the first time I visited his house, he served me boiled corn and pear ????. This was different from the regular way a guy would do so much to impress. But it just showed how are.