The continuous rainfall over the last three weeks has hampered many day to day activities of Aba residents and visitors. And the rainfall was also counter productive to the passers-by who found it difficult to pass through easily at the popular and busy Osisioma Junction.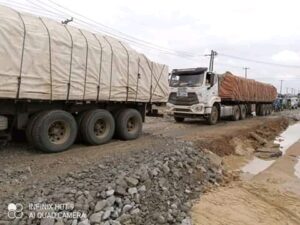 Engr. Nwafor who sense of humor and Philanthropy is second to none sense the suffering and pains been passed through by the Osisioma road users come to the rescue with a parliative measure to reinforce the road for better usage and increased the revenue generation of the inhabitants.
Tunnel End Construction Company expedite actions without further delay. Actions speak louder than words.. The prayers,glamorous celebrations and encomiums thrown on Engr Nwafor was thunderous.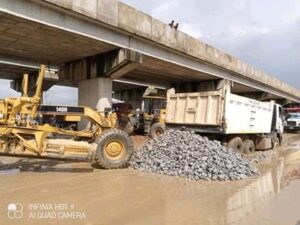 Engr. Enyinnaya Chima Nwafor's heart of generosity and magnanimity didn't start now..we should also recall that during the Covid 19 pandemic, he was also with the magic wands to ameliorate the sufferings of the people during that time.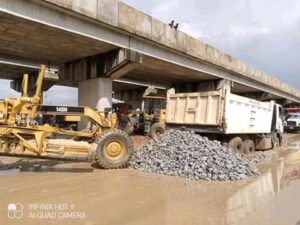 One important thing to note about the Engr. Nwafor's parliative measure on the famous Osisioma Junction is that he is embarking on it with a zero cost.
How to help humanity
What else can we say except thank you sir. We are praying fervently for God's blessings and protections for you.
Ride on.