Dr. Alex Chioma Otti's recent victory in the Abia State governorship election has been nothing short of remarkable. He is an enigma and a consequential force that is set to restore Abia State to its former glory.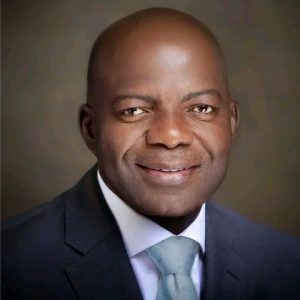 Dr. Otti has a track record of excellence, having served as the Managing Director and CEO of Diamond Bank Plc, one of the most successful banks in Nigeria. He led Diamond Bank from a small regional bank to a major player in the Nigerian banking industry. His success at Diamond Bank was not just limited to financial performance; he also earned a reputation for integrity and corporate social responsibility.
Dr. Otti's success in the private sector is a testament to his managerial skills, vision, and leadership qualities. These are qualities that are sorely needed in the public sector, particularly in Abia State, which has been plagued by years of underdevelopment, corruption, and poor governance.
Dr. Otti's manifesto for Abia State focuses on five key areas: job creation, agriculture, education, healthcare, and security. He has promised to create an enabling environment for businesses to thrive, to boost agriculture to create jobs and reduce poverty, to provide quality education and healthcare services, and to prioritize security to ensure the safety of citizens. These are all critical areas that require urgent attention in Abia State. These campaign promises for Abia State are ambitious but achievable with the right approach. With Dr. Otti's experience and track record, there is every reason to believe that he will be able to deliver on his promises.
Firstly, to create an enabling environment for businesses to thrive, Dr. Otti can work towards improving the ease of doing business in Abia State. This could involve reducing bureaucracy, improving infrastructure such as power supply and transportation, and offering incentives to businesses. He can also work with the private sector to identify key sectors for investment and prioritize them.
Secondly, to boost agriculture, Dr. Otti can invest in agricultural research and development to identify crops that are well-suited to the soil and climate of Abia State. He can also work with farmers to provide them with training, tools, and access to credit to improve productivity. In addition, he can explore opportunities for value addition in the agriculture sector, such as food processing and packaging, to increase the value of agricultural products.
However, Dr. Otti's victory has not come without controversy. His opponent has challenged the election results in court, alleging irregularities and electoral fraud. While it is important to ensure that elections are free and fair, it is also important to give Dr. Otti the benefit of the doubt and allow him to carry out his mandate as governor.
It is important for the detractors who have challenged Dr. Otti's victory to recognize that democracy is not just about winning elections, but also about respecting the will of the people. Dr. Otti won the election fair and square, and he deserves the opportunity to serve as governor without distractions or detractions. It is time for all stakeholders in Abia State to come together and work towards the common goal of improving the state. Therefore, I appeal to the detractors to withdraw their case and join hands with Dr. Otti to build a better Abia State for all its citizens.
Abia State has suffered for too long due to poor governance and leadership. Dr. Otti's victory offers hope for a brighter future for the state. He is an enigma and a consequential force that is set to restore Abia State to its former glory. It is now up to the people of Abia State to support him and hold him accountable for his promises.
Uke writes from Dallas Texas, USA