Hon Chinedum Orji emerged Speaker of Abia State House of Assembly in it's 7th session, amidst a wall of cynical public opinion. Many failed to see what difference he would make in an institution regarded as a rubber stamp of the Executive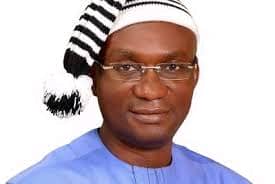 Some extreme views went so far to insinuate that he aspired to the Speakership to plot a legislative coup against Abia's Governor Okezie Ikpeazu.
Two years down the line, such critics may want to re-appraise their position, thus the thrust of this article: 'Chinedum Orji's Leadership of Abia's 7th Assembly: How Significant? How Effective?'
Under Nigeria's 1999 Constitution, as amended, the influence of the Legislature is derived from its power to make laws which shapes, influences and guides every act of the Executive. For instance, the Abuja Municipal Area Council, AMAC which administers Abuja metropolis once acted to sanitize the rowdy parking of vehicles in the city by creating paid-for parking lots on designated roads/streets. "But AMAC, has no such power to do this", one smart alec thought and went to Court to challenge the order. 'You are right!', the Court ruled, 'No law exists in support of the order'. In one blow, AMAC lost it's good intentions and targeted revenue generation. Such is the powers of laws in a democratic setting.
The public relations department of ASHA may proffer tomes of documents to prove the proficiency of Abia's 7th Assemby led by Rt Hon Chinedum Orji, but laws are as good as the power it gives the Executive to advance the wellbeing of citizens.
Abia State is largely semi-rural, lacking in economic deposits of mineral resources and presence of major industries.
Besides it's rich agricultural resources which remains untapped, human resources are therefore Abia's largest asset, thus assessment of the performance of government is often based on its capacity and capability or failure to advance the wellbeing of the majority. Building on this premise, this article analyses two laws passed by Abia's 7th Assemby, namely 'Abians in Diaspora Law', and 'Abia Water and Sewage Development Law' to assess their impact on the wellbeing of Abians.
How significant, how effective would these laws be in furthering the wellbeing of Abians?
The subject of Abia Water and Sewage Development Law – potable water and sanitation – is one that raises worldwide concerns.
As a matter of fact, Water and Sanitation is 6th among the 17 goals of United Nations Sustainable Development Goals, SDG.
Abia State, like others like basic public water supply and sanitation services. Schools, markets and motor parks, and hosts of other public places lack access to basic water supply and sanitation services.
The effects of lack of access to potable water and sanitation services nationwide – spread of water-borne diseases- forced the Federal Government in 2018 to declare a state of emergency on Water, Sanitation and Hygiene, WASH
The Abia Water and Sanitation Development Law could be likened, if you choose, to domestication of the UN's 6th SDG goal as it provides a legal framework to guide the actions and mandate of Abia government to provide affordable water to all households.
The Indian Environmental activist and Water expert contends that frequent episodes of WASH-related diseases makes victims to be absent from school or work, as they take time off to heal or take care of a sick relative.
"The diseases also reduce school enrolment and attendance due to time lost in search of water, including poor access to menstrual hygiene management facilities in schools"
If this law is to be of any use to Abians, the Executive must implement same with lion-hearted courage and focus it deserves.
And the 7th Assembly would get the accolades it deserves for passing this law if it goes beyond mere appropriation of funds for it's implementation to exercising it's oversight functions to ensure that what was earmarked was executed. On a positive note, this law has potentials to attract funding, resources and expertise from development partners and donor agencies.
The Abians in Diaspora Law possess the potentials of a people oriented legislation with it's thrust and ambition being to mobilise the enormous resources of Abians in diaspora for the development of the State. It stated this in it's narration thus: provide a platform for all Abians irrespective of their location to be part of the developmental narratives of the State.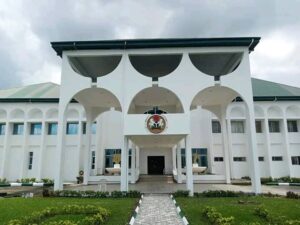 A Nigerian who could be described as expert on Nigerians in Diaspora, Hon. Abike Dabiri-Erewa, was the most excited when the law was passed.
Dabiri-Erewa, Chairman/CEO, Nigerians in Diaspora Commission (NIDCOM) conceptualized and gave life to Nigerians in Diaspora issues when she served as House Committee Chairman on Nigerians in Diaspora.
According to her, passage of the law makes Abia the first state in Nigeria to set up a diaspora agency for its citizens, just over two years after the National Diaspora Commission started operations.
"… this singular act has already placed Abia State light years ahead of other states and have invariably set the pace for others to follow"
She described the signing of the Abia State Diaspora Bill into Law " as indeed historic and the significance of this cannot be overstated as Abia State will in no distant time experience far reaching positive effects from its diaspora
" The signing of the Abia State Diaspora Bill will witness further increase in Diaspora participation in Abia State", She affirmed.
While only two legislations may not suffice in appraising the performance of a 4-year term legislature, the import of these two laws lies in their potentials to create significant, impactful turnaround in the socio-economic fortunes of Abia State.
Furthermore, the capabilities inherent on the two laws showcases a thinking legislature and purposeful leadership.
Looking back, Rt Hon Chinedum Orji has not only silenced his traducers, but has gone further to create a record as one of the States where the Executive-Legislature relationship is one of mutual respect, and partners in progress.
For publication of your news content, articles, videos or any other news worthy materials, please send to newsmirror14@gmail.com. For more enquiry, please call +234- 808-050-9464 or whatsapp. To place advert, please call +234- 808-050-9464.