Frontline senatorial aspirant in Abia South Engr Chinedu Onyeizu at the weekend in Lagos and in company of his friend and political stalwart from Osisioma in Abia Central Senatorial Zone and oil industry expert, Engr Israel Nweke paid a courtesy visit to the Labour Party (LP) Governorship nominee in Abia State, Dr Alex Otti, in what observers have described as a strategic move to strengthen membership of the party in the state ahead of 2023 elections.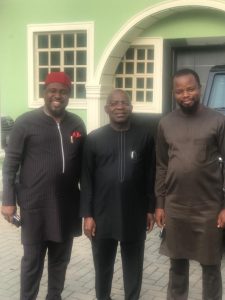 This comes as Onyeizu gets set to officially announce his defection to Labour Party from the All Progressives Congress (APC), a party under its platform he contested for the senatorial seat of Abia South in 2019 elections and made immense contribution to the growth of party in the state.
According to sources close to the oil industry expert turned politician, a number of his followers in APC who are mostly youths and party chieftains are ready to decamp to Labour party with him.
A promoter of youth involvement in leadership in Nigeria, Onyeizu is a scrappy kid from Obigwa, Abia South senatorial zone with rich intellectual capital and a track record of management of people and resources garnered from international organizations at home and overseas.
He sees LP as a party that would provide the needed vehicle to promote involvement of the youth in the country in the decision making process in a democratic society because he believes that the future greatness of Nigeria lies in the hands of the youth.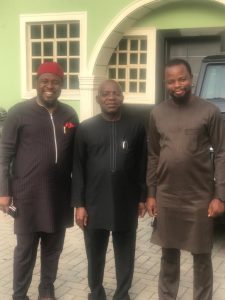 After his return from the recently concluded APC presidential primaries as a delegate, Onyeizu came to the conclusion that the ruling party is miles away from pursuing youth inclusive agenda that he has invested heavily in terms of emotional, psychological and intellectual capitals to see how the narratives of youths in the country would begin to change for the better.
He believes that this is time the youths in Nigeria should stand up and use their demographic advantage to alter their lives for good by supporting the emergence of Mr Peter Obi and Dr Alex Otti as president and governor of Nigeria and Abia State respectively.
Onyeizu described Dr Alex Otti as the best candidate for the redemption and reposition of Abia from nearly twenty for years of poor leadership and worsening living conditions of the citizenry of the state by successive administrations since 1999.