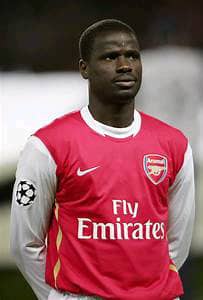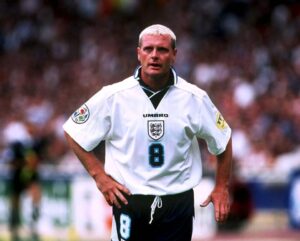 Posted by News Mirror,
November 21, 2021
Playing football comes with huge fame and money.
However, while the average footballer wears fancy clothes and drives the flashiest cars, a good life after retirement is not always guaranteed.
After having made a fortune during their careers as professional players, some football stars lose everything due to addiction or divorce.
*Here is a list of football stars who lost their fortunes after retirement*
1). *Emmanuel Eboue*
Former Ivory Coast international Emmanuel Eboue had everything going his way in a career that saw him play in England and Turkey.
However, a couple of bad investments and a legal tussle with his divorced wife left him penniless.
The ex-Arsenal defender now spends his days hiding from bailiffs and revealed that he sometimes sleeps on the floor of a friend's home, travels by bus and even cleans his clothes by hand because he has no washing machine.
2). *Eric Djemba-Djemba*
Having played alongside Cristiano Ronaldo and Ryan Giggs at Manchester United, Djemba-Djemba was declared bankrupt four years after moving to Aston Villa.
The Cameroonian midfielder spent time at St Mirren and in the Indian Super League to recover funds, before later playing in front of just 88 fans in the Swiss fifth tier before retiring.
Djemba-Djemba rose to fame after scoring a goal that secured a spot for South Africa at the 1998 World Cup in France.
3). *Royston Drenthe*
The former Everton star and Holland international was declared bankrupt last year. The 33-year-old is plying his trade with Spanish club Racing Murcia, but has had some problems off the pitch.
Drenthe has previously revealed that he had lost £3.2MILLION earned from what looked like a promising football career.
·
4). *Lee Hendrie*
Depression and a gambling addiction saw former England player Hendrie file for bankruptcy. Despite earning in excess of £30,000-a-week while at Aston Villa, the former midfielder was declared bankrupt in January 2012 as he faced huge debts and repossessions.
Hendrie later revealed he tried to take his own life 'five or six times' after going bankrupt and now works as an ambassador for mental health organisation Young Minds.
He has also established himself as a popular pundit and commentator on Sky Sports in recent years.
5). *Paul Merson*
Former Gunner, Paul Merson enjoyed a prosperous career at Arsenal. He won an FA Cup as well as a league win with the North London club but despite earning a tidy salary in those days, he was almost left homeless after suffering alcohol and drug addiction.
The substance abuse issues caused him to spend in excess of £3 million. He was also involved in a messy divorce case which forced him to sell his West Midlands home in order to finance many of the problems he faced according to Be Soccer.
The former midfielder has recovered and works as a regular pundit for Sky Sports, although he considered quitting last summer, but he once considered breaking his fingers to prevent him from phoning the bookies.
6). *John Arne Riise*
Two years after winning the Champions League with Liverpool, the defender was listed as bankrupt.
Norwegian left-back Riise was just 26 at the time and was believed to be earning £50,000-a-week at Anfield.
But an unpaid debt of around £100,000 was reportedly linked to an alleged £3m fraud investigation in Norway and Riise was declared bankrupt.
He spent the last 3 seasons with Fulham and was released by the club following their relegation to the Football League Championship.
7). *Keith Gillepsie*
Gillespie lost his entire career earnings, estimated to be in excess of £7m, which he attributed to his gambling addiction.
Despite continuing to play in the English Premier League with Newcastle United and Blackburn Rovers following his exit from Manchester United, he petitioned for his own bankruptcy in October 2010. He has since released an autobiography entitled "How Not To Be A Football Millionaire".
In an interview with the Guardian, he said: "I lost an awful lot of money through gambling over the years, but I also lost by money on property and got involved in a film scheme like a lot of footballers did."
8) *Paul Gascoigne*
Gascoigne was one of the finest England footballers of his day, but failed to fulfill his potential. He managed to avoid bankruptcy in 2016 despite facing a £42,000 bill of unpaid taxes. Substance addiction and depression played a key role in Gascoigne's life which saw him reportedly in debts of up to £200,000.
9). *David James*
Despite earning a massive £20m from his football career, a messy divorce from his wife Tanya in 2005, meant that one of the most famous English goalkeepers struggled to pay off debts. As well as football, he earned a decent sum of money through modelling contracts with Armani but as the debts mounted, he declared bankruptcy in 2014.