The defender, playing for second-tier club T-Team FC against Super League side Kelantan, collapsed three minutes into the match.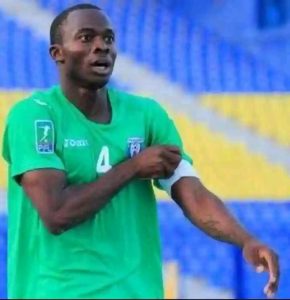 "Oniya was sent to the hospital and the doctors tried their best to resuscitate him.
He was pronounced dead at 10.05 p.m. local time," the club's chief executive Syahrizan Mohd Zain was quoted as saying by New Straits Times.
Zain said the manner in which Oniya, 30, died was surprising since it was a casual match.
"There was no hard running and it was a slow tempo match. It's only a friendly game," Syahrizan said.
"The match was called off in the 60th minute when we received a call from the hospital that Oniya had died."
Syahrizan also complained that the ambulance driver had been slow.
"He suffered a heart attack but it could have been a different story had the ambulance driver (been) alert. The driver was at the stands watching the game when Oniya suddenly collapsed and he was deprived of oxygen for several minutes."