This afternoon comrade Lucky Nwogu ably represented by his chief of staff Hon. Okey Dimgba gave out 100 bags of NPK 20:10:10 fertilizer to the women of his community Amaputa.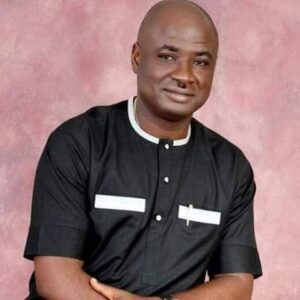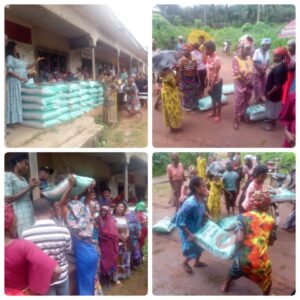 This events marks the beginning of the philanthropists' 2021 annual free fertilizer distribution because charity they say begins at home.
Comrade Lucky Nwogu; an illustrious son of Abia state and renowned business tycoon has made it a covenant since 2013 to put smile on the faces of our farmers in Isiala Ngwa North & South LGA's annually through his free fertilizer distribution.
It could be recalled that last he after sharing about 450 bags of fertilizer rounded up by giving two million naira (N10,000 each) to 200 youths from both LGA's of Isiala Ngwa. He is an ardent believer of the bible principle that "God loves a cheerful giver, and that those that gives to the needy gives to God" (2 Corinthians 9:7, Proverbs 19:17)
The next stop for this years distribution will be the women of Umuoha (comprising: Uratta Eziama & Umarandu, Amaekpu, Amapu and Ichi). The date will soon be announced.
May God bless comrade Lucky Nwogu and keep him in good health for us.
Video