The staff and Management of KINGFISHER KREATIVE MEDIA, publishers of www.newsmirrorng.com wish to congrstulate a consummate politician, business man, Legal Practitioner, bridge builder, dogged fighter and proven vibrant and intelligent law maker, Rt. Hon. Martins Azubuike.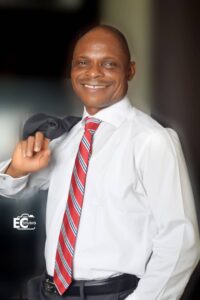 He was born on16th July, 1969 and would later become Abia State House of Assembly Member, that represented Isiala Ngwa North State Constituency from 2007 to 2019.
He later emerged as the Speaker of 6th Abia Assembly on June 11th, 2015 and served till 29th December, 2016.
He was within this period recognised nationally as he was elected the National Deputy Chairman, Conference of Speakers of State Legislatures in Nigeria.
He is well known as a man of high intergrity and moral clarity whose charm, charisma, calm nature and humble disposition, respect, intellectual sagacity is amazingly disarming.
His impeccable character placed him far above his political contemporaries who sadly believe that the game of politics should be played with noise, deceit, lies and malicious gossips.
Unlike those who forgets, Rt. Hon. Martins Azubuike has not, and would not haul insults to any of his beneficiaries in the past or present and he cherishes friendship.
Azubuike is happily married to Mrs. Kate Azubuike and blessed with five Children.
His hobbies include:- Reading, Building Relationships, Sprint and Football.
Please help us to appreciate this great Abian.
Prince Clinton Uba
Publisher/CEO
Chidi Ebere
Editor
Victor kelechi Onyendi
Political Editor