The Molokwu and Umunna families of Onitsha have announced the transition of their daughter, wife, mother and grandmother, Onyeomadiuko Mrs. Regina Chinwe Bel-Molokwu (née Umunnna), who passed on peacefully on Wednesday, June 29, 2022. She was 67.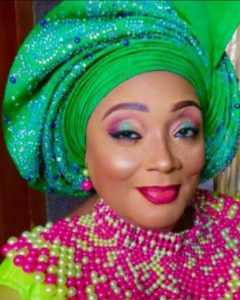 She was a graduate tutor, catering expert as well as artist who majored in sculpture.
A statement by the families indicates that her obsequies will begin on Thursday July 28, with a Service of Songs at 6 pm at Saint Agnes Catholic Church, Maryland, Lagos.
Prayer for the Deceased will come up at 5 pm on Wednesday, August 3, at her residence – 2, Yinka Ogunfile Street, Shoroga Estate, Igbo Oluwo, Ikorodu, Lagos.
On Friday, August 19, will be Requiem Mass at the Cathedral Basilica of the Most Holy Trinity, Onitsha, Anambra State, at 10:30 am, followed by interment at her residence at 28, Nkisi Aroli Street, off Akwa Road, Inland Town, Onitsha.
Mrs. Bel-Molokwu is survived by her husband,
Zelugo Dr. Joe Bel-Molokwu, a former Registrar/Chief Executive of the Advertising Practitioners Council of Nigeria, APCON, and editor, editor-in-chief and chief executive of a number of newspaper houses. He was the pioneer managing director of the Anambra Newspapers and Printing Co. Ltd.
She also left behind three children – Mr. Lloyd Bel-Molokwu,
Barr. Mrs Obiamaka Bella Obiako and
Omasi-Olisa Bel-Molokwu – as well as four grandchildren, uncles, aunts, nephews, nieces, in-laws and several other relatives.
SIGNED:
Lloyd Bel-Molokwu
For the families
July 25, 2022