Our problems started with unnecessary applaud of politicians discharging their required duties forgetting they're not gifts but our fundamental rights.
1999-2007 politicians installed Transformers, inaugrated free medical schemes, free education and borehole projects etc. then we triumphantly greeted them with canons, unmeritorous chieftaincy awards and several other recognitions.
2007-2015 Politicians showcased malicious empowerments of giving our aged diabetic mothers in hilly villages bicycles, Motorcycles(OKADA) to our old hypertensive fathers, Tricycles(KEKE) to our male(brothers), sowing machines to our female(sisters) graduates and we sang praises like the days voices were used pulling the walls of Jericho.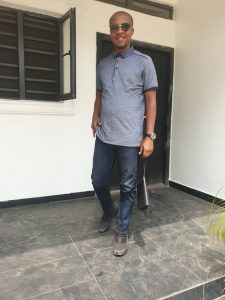 2015 till date has been the most sycophantic dispensation, misappropriation of funds is now a culture.
Focus is currently an understatement for majority of players in the political class.
Indeed it's an era of myopic achievements and brainwash, politicians conduct rural road grading, share few bags of rice during yuletide, give high purchase mini buses, attract construction of few class room blocks, tiny structured macket squares. Building 12×12 meter sq health centers, inconsequential mini stadiums, installation of few street lights instead of making laws for sustainable power supply yet we loudly jubilate with chariots and horses in celebration of failures.
Eulogizing them over OBLIGATIONS is why we are stalked here.
Democratic dividends belongs to the people as RIGHTS not FAVOR.
We're not neonates and can't continue to avail them enabling environments to treat us as such.
They're siphoning our constituency funds and you're calling it effective representation, continue..
They were not answering your calls but now they answer and even call back, e-rat borrow sense..
They carried abroad your money to spend holidays with their families and you're organizing grand reception for them, is poverty your next of kin?
Each of them that declares interest to run in 2023, please encourage that person to runaway.
Reject and resist that money bag that disburses stipends this season because it can't pay your bills for four years.
Eradicate age discrimination because leadership isn't for only the old, kill voter apathy if you want to eliminate poverty.
Let your only criteria for campaign support solicitation not be am young and deserve to run because we're intolerant to youth incompetence and can't champion it one bit.
Don't forget to ask them of their children that reap where they didn't sow this electoral season when they come to use you as usual.
Let's keep high the 'Dee Lohu and rituo' tempo initiated by fellow youths. Make sure you have a stake sharer to tell Dee/Daa, Rituo ma obu Lohu' this season.
Refuse to mortgage your future and see Emancipation from mental slavery as anthemic then watch your bleeding patrimony Abia and largely Nigeria regain consciousness.
HAPPY NEW MONTH.
PRINCE B.I. ENWEREMADU.
#THEYOUTHCRUSADER#