Mali and Burkina Faso have officially announced that they will declare war if ECOWAS nations invade Niger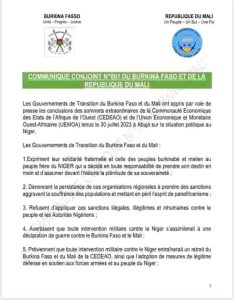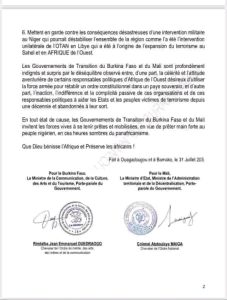 Nigerians are begging President Tinubu to be extremely careful with his decisions. As Niger republic shares a border with about 6 states in Nigeria. If Tinubu declares war on the Niger Republic in an attempt to return democracy it will cost Nigeria a lot.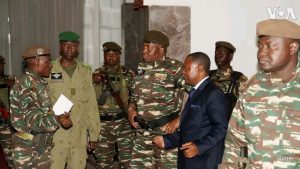 Why? Because Both Mali and Burkina Faso have just declared that Any Military Intervention in Niger would amount to declaring War on Burkina Faso and Mali, Joint Statement Burkina News Agency.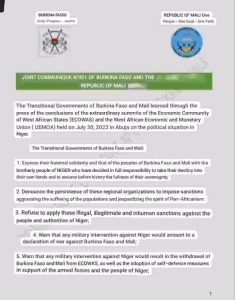 Burkina Faso and Mali agree to assist the Military junta in Niger Republic if Niger Republic's sovereignty and territorial integrity are threatened or violated
Nigeria's president being the Ecowas president has ordered sanctions and closed borders which have taken effect "
Ecowas & its International sanctions, Thousands of trucks are restricted from entering Niger border.
Following the coup d'état on July 26th overthrowing the democratically elected President Bazoum.
France issues threatening ultimatum to Niger