Professor Stella Chinye CHIEMEKE obtained her professional training at the University of Lagos, Nigeria, where she received a Bachelor of Science Degree in Computer Science in 1986 and a Master of Science Degree in Computer Science in 1992. She obtained her PhD in Computer Science from the Federal University of Technology, Akure in 2004.
Prof. Chiemeke started her professional career first as a programmer (1986-1987) and later as the Head of Computer Centre of the Edo State University (Now Ambrose Alli University), Ekpoma (1987-1994). In 1994, she switched to teaching career when she joined the services of the University of Benin, Benin City, as an Assistant Lecturer. Prof. (Mrs.) Chiemeke rose to the position of a Professor in 2009 to become the second Female Professor of Computer Science in Nigeria. Her area of specialization includes Software Engineering, Digital forensics, Information and Communication Technology Project Management and Software development.
Prof. (Mrs.) Chiemeke is a member of many recognized professional bodies both in Nigeria and abroad. She is a Fellow of Nigeria Computer Society, (NCS, 1999 – date), a Fellow of Strategic Institute for Natural Resources and Human Development (FRHD), a Fellow of Renewable and Alternative Energy Society of Nigeria (RAESON, 2015), a member of Computer Professional Registration Council of Nigeria (CPN, from 2000 – date); a member of Association of Computer Machinery (ACM), USA (2000 – date); an affiliate member of the Institute of Electrical & Electronics Engineers (IEEE, UK (2001 – date); a member of the International Network for Women Engineers and Scientists (INWES), Ottawa, Canada (2005 – date), member of the Organization of Women in Science and Technology in Developing World, (OWSD), Trieste, Italy (2005 – date), member, International Association of Engineers, (IAENG), UK. (2006 – date) and member, Nigerian Women in Information Technology (NIWIIT, 2013 to date).
Prof. (Mrs.) Chiemeke has served in various administrative capacities both in the University and beyond. She was elected as the Assistant Dean of the Faculty of Physical Sciences, University of Benin in January 2006 – June 2007. She was appointed as the Acting Head of Department of Computer Science (2002-2004 and 2006-2009), Director of ICTU/CRPU, University of Benin in July 2010 to February 2015, the Director of Intellectual Property and Technology Transfer office (IPTTO), University of Benin in February 2015- March, 2017. She also recently served as the Rector, Delta State Polytechnic, Ogwashi-Uku. Outside the University, she has served as the pioneer Vice-chairman of the Committee of Directors of ICT in Nigerian Universities (ComDICT), visiting Professor and External Examiner at undergraduate and postgraduate levels in over fifteen institutions. Prof. (Mrs.) Chiemeke has served in several adhoc committees in University of Benin and supervised over eighty (80) students for the Master of Science Degree and twelve (12) Doctoral Degree students in UNIBEN.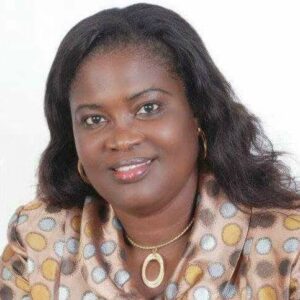 She has attended many conferences, seminars and workshops both at national and international level. She has published over ninety (90) research articles and presented about ten (15) scientific papers at International Conferences held outside Nigeria. She has also received several awards, some of which are Best Paper Award – World Congress on Engineering (WCE 2007), Imperial College, South Kensington, London, UK, 2nd to 4th July, 2007; Travel Award for best Abstract Presentation, 14th International Conference for Women Engineers and Scientists (ICWES 14), 15th to 18th July, 2008, Lille, France; Award of Mentoring, 3rd International Conference on ICT for Africa, 25th to 27th March, 2010, Yaoundé, Cameroun.; Travel Award for outstanding contribution to ICT development and as a Faculty member to the Faculty Summit, Zurich, Switzerland, 2011; Award of Excellence, Strategic Institute for Natural Resources and Human Development (FRHD), 2011; the Don Bosco award for promoting youth development and ICT initiatives in Africa in October, 2012; Distinguished Scholar award in recognition of efficient resource and human management, visionary leadership and sustainable economic development, Centre for Advocacy Against Corrupt Practices (CACORP), February, 2012 and Best Paper Award at the 6th International Multi-Conference on Complexity, Informatics and Cybernetics (IMCIC 2015), Orlando, Florida, USA, 13th March, 2015.
Prof. (Mrs.) Chiemeke is the Editor in Chief, Computing, Information System & Development Informatics Journal, Member, Editorial Board of Scientific Journals, USA, Member, Editorial Advisory Board, African Journal of Computing & ICTs (IEEE Computer Chapter, Nigeria), Member, Editorial Advisory Board, Covenant Journal of Human development, Member, Editorial Advisory Board, Nigeria Journal of Education, Health and Technology Research (NJEHETR), USA.
Prof. Chiemeke has been a strong advocate of the employment of ICT in renewable energy production, distribution and usage, as well as the use of renewable energy in the ICT processes or sector. Prof. Stella Chiemeke is a devoted Christian and a loving mother. She is an active member of Council of Knights, and a Knight of St. Mary.
Source:#ndiagbor