Aside from the popular Sunday Igboho known for fighting for the liberation of Yoruba's land from the infiltration and occupation by Fulani herdsmen, there is also this unsung hero that is only known by few people in Nigeria.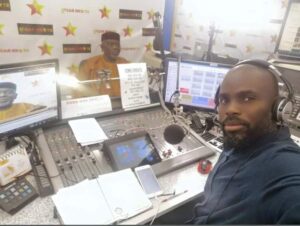 Koiki whose real name is Olayomi Olakunle Koiki, an indigene of Ogun State that was born in Lagos in 1978 to Alhaji and Alhaja Koiki. He had his Nursery and Primary School at Surulere in Onward School and Abeokuta Grammar School for his secondary education. He proceeded to London Metropolitan University where he did his foundation, Lambeth College in London and Robertann Computer College, respectively.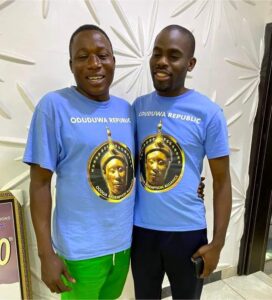 Aside from being an activist and member of a Pan-Yoruba group calling for the secession of the Yoruba tribe in Nigeria, he is also a successful businessman that owns different businesses; he is the CEO of Imperial Computer Centre and General Store, owner of Koiki Media, a business developer for 9jadiaspora and a presenter for Starr Radio in the United Kingdom.
This freedom fighter cum agitator of Yoruba Nation, Ekun Olayomi Koiki is one brave, intelligent, radical and fearless youth that is the right-hand man of Sunday Igboho, who left the glamour in the United Kingdom to stay in Nigeria where he continues his activism and the fight for Yoruba freedom.
He was seen strongly around Sunday Igboho when they went to issue warning and grant an ultimatum to Seriki at Ibarapa, and he was also verily on the ground when they made good their promise as they drove Fulani away from the land.
He is regarded as the Nnamdi Kanu of Yoruba tribe owning to his level of education, exposure, intelligence, fearless and bold stand for the Yoruba tribe around the world.