The Police in Niger State has arrested 30-year-old Stephen Jiya of Niger Motel area in Suleja.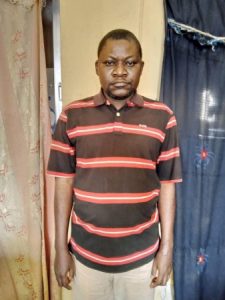 The suspect was arrested at Darul Salam area in Minna for a culpable homicide of his mother, 61-year-old Comfort Jiya.
The suspect informed the Police during interrogation that he had misunderstanding with his wife at his home on Suleja which attracted the attention of his neighbours who intervened on the matter.
When he returned home, he discovered that his wife left Suleja for Minna on December 20 last year.
He further told the Police that he left Suleja for Minna with a bottle of petrol where he went to the family house and met his mother cooking.
The suspect sprayed the mother with the petrol in his possession and set her ablaze
The outcry of the deceased attracted neighbours who rushed her to General Hospital Minna for medical attention and she was later referred to another medical facility where she died.