A man claiming to be Nollywood actress's Empress Njamah's fiancé has made some claims about the actress while disclosing that his engagement to her is over.
On December 15, 2022, a video of the popular actress displaying an engagement ring was shared on Instagram.
It came with the caption: "Finally off the market."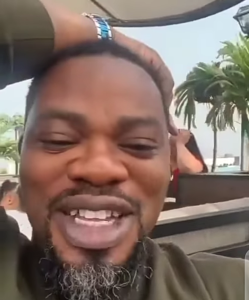 Friends and celebrities trooped to the comment section to congratulate her on her engagement.
However, the engagement had already been called off before the post was made.
It was gathered that the engagement post was not made by Njamah but by her fiance, Josh "Babybrother" Wade, who already took control of her Instagram account.
In a post on Instagram, Wade revealed that he proposed to Njamah on August 18, 2022, with a ring worth $49,800 and they were about to get married before he called it off over alleged infidelity and fraud.
He alleged that Njamah duped him and was also cheating on him with other men.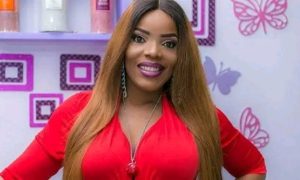 He claimed that the actress collected money from him under the guise of investing in oil business, but she was giving the money to another man she was allegedly in a relationship with.
He claimed to be in possession of a sex tape between her and the man.
Reacting, Njamah revealed that Wade gained access into her life when she was vulnerable from the death of another actress, Ada Ameh.
She said he took advantage of her vulnerability to allegedly dupe and blackmail her.
She admitted that Wade has an intimate video of her, but said he is the one in the video with her, not another man as he claims.
She said he filmed it in her house without her knowledge, but hid his face.
Njamah said Wade beat and abused her in her home, adding that she was his victim until she worked up the courage to run.
She stated that the Department of State Services had been invited into the matter because Wade, who is a Liberian, allegedly does the same to other Nigerian women he perceives as wealthy.
Meanwhile, after Njamah spoke out, Wade threatened that something unexpected was coming.
In a video shared online, he was heard saying: I swear to God, you don't know what's coming."
He added that he knows the actress's day-to-day activities as he made the threat.