Of course am not writing as a beneficiary or are my dropping this as one been induced by any gratification but as a result of the zeal and enthusiasm to appreciate good work and kind heartedness.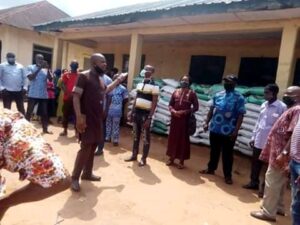 Yesterday, in Mbutu Ngwa Primary School not very far from my compound, the Philanthropist of our time, single handedly disbursed 100 bags of fertilizers to indigent farmers as part of his magnanimity and also a veritable venture in cushioning the effects of COVID 19 pandemic which is on the increase.
Of course, the beneficiaries were Basking in the esctasy of God's blessings which God is using Hon. lucky Nwogu as an object to better their lives.
As if that is not enough, the enigma is currently crediting the bank accounts of Isiala Ngwa Youths.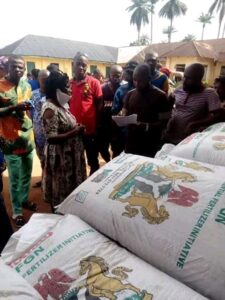 Testimonies of a scintillating weekend in Isiala Ngwa is trending in the social media.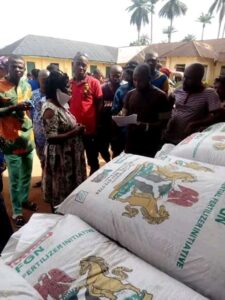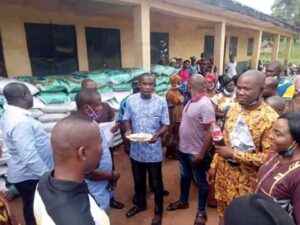 Isiala Ngwa is Lucky with Lucky Nwogu remains the choruses trending, what manner of man is Lucky Nwogu is on the high voices.
We should recall that Hon. Lucky Nwogu is not a political office holder or are we in the period of electioneering campaign, but out of his generosity, heart of Gold and milk of goodness he is doing the unbelievable.
What else can we say except, Bravo and Continue doing the needful.
We are praying that God will replenish you in a ten fold.