There were chants and choruses of Joy. The people would always rejoice when the Lord's chosen is on the mantle of leadership.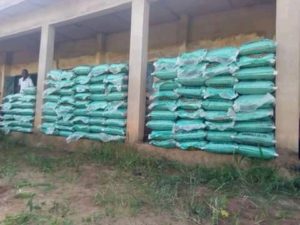 The Good people of Amaputa and it's neighboring communities were all basking in the euphoria and esctasy of God's blessings as the Philanthropist of our time, Chief Lucky Nwogu, popularly called LUCKON, started this year's farming season in a grand, scintillating and memorable style.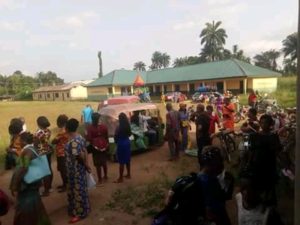 Our prayers has been answered, our God is at work, Good Bless Lucky, he is our hope, he is a good man. All are the testimonies of the less privileged and the teeming rural dwellers that were beneficiaries of the magnanimity of Hon. Lucky Nwogu's heart of Gold and milk of human kindness.
As a promise keeper, he has fulfilled his promises of distributing bags of fertilizers to rural farmers and this is not a fluke.
The relevancy of the distribution of fertilizers during farming season can not be overemphasized as Hon. Nwogu has gotten a foreshadow of the needs of the people for food sufficiency especially these period of coronavirus pandemic that has become a global challenge, if not an international embarrassment to the world, and eroding with it, economic misfortune.
As is that was not enough, Chief Lucky Nwogu also sent to over one hundred youths in Isiala Ngwa ten thousand naira credit alert each in the month of June.
He has also reaffirmed his commitment to consolidate on the payment in the subsequent months
Hon. Lucky Nwogu the angels of heaven and people dwelling on earth are wishing you well. Continue with your good work.