Nnewi-born industrialist and philanthropist, Chief Sir Louis Izuchukwu Onwugbenu (Okpata Ozuo Ora Nnewi) have doled out 21 Million Naira to youths in his community, Uruagu Nnewi, to enable them to engage in meaningful ventures.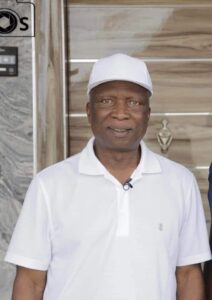 Giving out the cheque of N1M each to the lucky youths, Chief Louis Onwugbenu who is the Chairman and Chief Executive Officer of Louis Carter Group of Companies, said he was moved to empower the youths in the community after he observed that majority of the people that trooped to his residence on Christmas Day were asking for Christmas gifts.
According to the 68 years old, he decided that the best response was to empower some members of the community, especially the youths who will in return help others. He noted that If many people are rich, the burden would not be heavy on one man, or a handful of people.
The beneficiaries who were drawn from different communities in Uruagu Nnewi were picked through a ballot from candidates.
Chief Sir Louis Izuchukwu Onwugbenu who is known for philanthropic strides over the years has continued to use his foundation to empower members of his community.
( C) kwuzuloke Brown