In a video that's been serving rounds on the internet, a lady is captured going berserk as her boyfriend tries to engage her by proposing to her.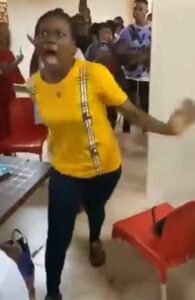 As can be seen in the now viral video, the lady's boyfriend is down on one knee and appears to have popped the question in the midst of quite a crowd who were already cheering the both of them on.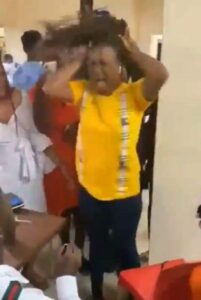 The moment seemed all lovely and rosy and for some seconds, the lady appeared to be excited with the gesture as she even stretched out her hand for her to be engaged by the gentleman.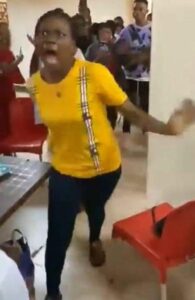 But a split second later, she's seen going berserk and acting crazy, much to the fright of everyone around her and her boyfriend. They're seen, first scampering away from her before trying to calm her down.