Hon. Fatuhu Muhammadu, foster son of President Muhammadu Buhari, has dumped the ruling All Progressives Congress (APC) "with immediate effect".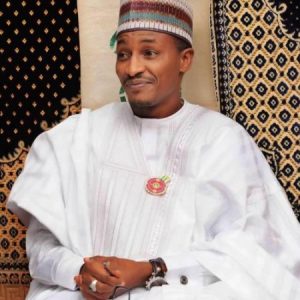 Fatuhu currently represents Daura/Mai'Adua/Sandamu Federal Constituency of Katsina State in the House of Representatives.
Explaining the close relationship between the lawmaker and President Buhari, scholar and essayist, Prof. Farooq Kperogi, commented: "When Fatuhu's father, Muhammad 'Mamman' Danbafale, died in a car crash in Lagos in the late 1980s, Buhari effectively became Fatuhu's father."
Kperogi added that "because Fatuhu and Buhari look so much alike . . . people used to think Fatuhu was Buhari's biological son. And Buhari actually did take Fatuhu as his son – until his one and only biological son, Yusuf, was born."
In a letter to the ward Chairman of Sarakin Yera A Ward in Daura, Fatuhu thanked the party for giving him its platform.
"This is to notify you that I have resigned my membership from the All Progressive Congress (APC) with immediate effect commencing from Wednesday 13th day of July, 2022."
"Attached here with is my party membership registration slip with slip no: KT/DRA/10/00002. While I thank you and the party for the opportunity given to me to serve the interest of the people of Daura/Sandamu/Maiadua federal constituency while working with the party, accept my best wishes please," the letter said.
Although the letter dated July 13, 2022, but shared over the weekend on social media by Fatuhu's legislative aide, Ahmad Ganga, gave no reason for his sudden exit from the ruling party, indications are that it may not be unconnected with his failure to secure a reelection ticket. Fatuhu had received only 30 votes in the primary election while his rival, Aminu Jamo, polled 117 votes.
The aggrieved lawmaker is believed to be on his way to the main opposition Peoples Democratic Party (PDP).