The operatives of the Zone 2 Police Command have arrested a man who brought his son from Cotonou in Benin Republic for the purpose of using him (son) for money-making ritual.
The operatives also burst and arrested members of truck-load of goods hijackers, who hijacked a container conveying multi-million Naira goods from Apapa to its destination, but hijacked and diverted the goods along the road.
The stolen goods were traced and recovered in a warehouse at Lagos Island.
Ari Mohammed Ali, Assistant Inspector-General of Police (AIG) in charge of Zone 2, which comprises Lagos and Ogun State Police Commands disclosed in Lagos during his maiden interaction with Journalist following his appointment and deployment to the Zone.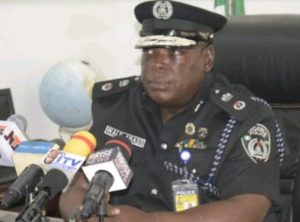 The Police boss who, who have vowed to tackle headlong the rampant cases of kidnapping, cultism, land grabbing and other crimes in the Zone, disclosed that though, his job is mainly supervisory, he however, averred that as an operational officer, he would do more than supervision, adding that he had since started that through patrolling, especially at nights and supervision of officers and men to ensure that Lagos and Ogun states are relatively calm.
"I have decided to meet with you today to further consolidate on our friendship built over time, right from when I was posted to Lagos in 2002 as a young Superintendent of Police. However, today is not a speech making day, but a day set aside to interact /or brainstorm with each other as partners in progress. This is because it has been acknowledged globally that no one does it alone, and in line with the philosophy of community policing, this is community policing in action.
"As you are aware, I was deployed to this command a few months back as the AIG to oversee the wellbeing/affairs of Lagos and Ogun state commands. My job here is mainly supervisory but as an operational officer that all of you know, I would do more than supervision which I have since started, for example, patrolling especially at night and supervision of officers and men to ensure that Lagos and Ogun States are relatively calm. As you are all aware too, once Lagos is calm, Nigeria as a whole can be said to be calm.
"It is in this connection, that I had to go to Lagos Command last Month and addressed officers and men on the need for them to be up and doing and ensure that crime rate is brought down to the minimal tolerable level.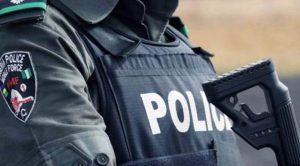 "At this juncture, I wish to sound it loud and clear that the appointment of our current IGP Kayode Egbetokun NPM, PhD is a blessing to the Nigeria Police Force and the nation at large. He is an amazing mathematical and quintessential officer with an unrivalled quest that is poised to reposition the Nigeria Police Force with his laudable mission and vision.
"His community policing model which is about policing with human face and respect for fundamental human rights and above all, his spirit of crime fighting like a lion are what we will all embrace and champion. He has started well on the right footing by collaborating the Chairman of Police Service Commission PSC, Dr. Solomon Arase IGP (Rtd), with a view to accelerating promotion of deserving officers and men to put in their best in crime fighting and keeping the nation peaceful is commendable.
"He has also rolled out welfarist principles for officers and men of the force to ensuring optimum performance. This no doubt, accounted for the recent donation of vehicles to President of POWA, to routinely inspect hygiene conditions of our barracks and to also galvanized officers' wives to always support their husbands anywhere they are serving.
"However, suffice to say that our IGP is a God sent to reposition the Police Force and redeem the already battered image of the Police.
"I want to urge you members of the press to cooperate and partner closely with him for quick confirmation as a substantive IGP.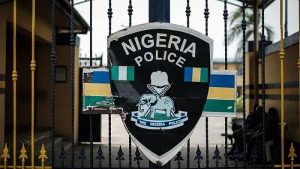 "On my own part as the AIG of this Zone, I shall continue to do the best I can to ensure that officers and men key into the policing principles and policies of the new IGP, e.g.; respects for human right, no room for extra judicial killings and unnecessary abuse of powers under my watch will not be tolerated.
"At this point, it is imperative for me to state here that I operate an open-door policy and I want Lagosians to take advantage of this and report any case of abuse on their right to the human right desk of the Zone."
"Finally, in our quest to collectively fight crime at the Zonal Headquarters, my men have burst quite a number of crimes and recovered arms and ammunition which was widely reported by press since assumption of duty in this command.
"We shall ensure that this is sustained and even as I speak to you, we have a case at hand where a father brought his son from Cotonou to Nigeria three days ago for money making ritual purpose and it was busted by my men.
"The boy is safe and the father arrested and currently in our custody undergoing investigation. Also, a container conveying multimillion Naira worth of goods from Apapa to its destination but hijacked along the road was also recovered, the goods traced to a warehouse in Lagos Island and recovered, while the suspects have also been arrested and in our custody," he said.