The All Progressive Congress has Suspended Former Imo state GOVERNOR Senator Rochas Okorocha, who was Suspended because of abuse on the person and of the office President and for anti party offences.
Sen Okorocha Bags Chieftaincy Title In Buhari's Hometown, Daura
The Daura Emirate said that title of Magan Alheri Hausa (the Great Giver of the Hausa Land) was bestowed on him for his support to the President, Major General Muhammadu Buhari (retd.) and free education in the north.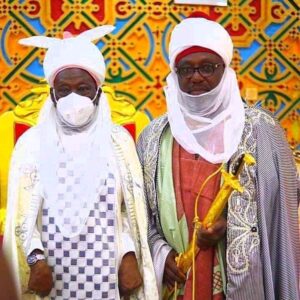 See Documents.