Abia born Engineer, Austine Anyigadi Agbara has been appointed, Chairman Diaspora Sustainable Commitee of the Nigerian Society of Engineers Maitama Branch.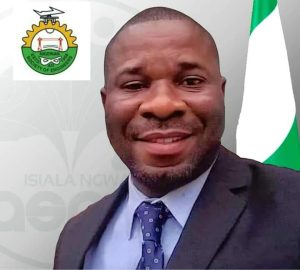 Engr Agbara, a Nigerian Expertriate Electrical Engineer, is currently based in Hongkong, South East Asia.
Anyigadi, holds a Bachelors Degree in Electrical& Electronics Engineering, Masters Degree and currently an Ph.D research student of the prestigious Unviersity of Central Nicragua.
Engr Agbara, is a Registered Engineer with the council for the Regulation of Engineering in Nigeria(COREN).
He doubles as a member Collaborations and Linkages Board of the Nigerian Society of Engineers.
Diaspora Advisor to the immediate past Executive Chairman, Isiala Ngwa LGA North Abia state.
Engr Agbara is the MD/CEO Golden Scores Global Ltd.