The sleepy village of Isiama Village, in Oduma Achara, Enugu state came alive as Abia born Philanthropist and clergy, and the Chief Executive Officer, Bishop Emeka Nwankpa Foundation, handed over a bungalow built by him to a widow, Mrs. Angelina Eze, at the family compound of Mr. Patrick Eze.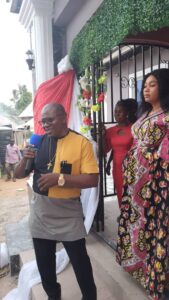 Recall that, this is not the first time the Clergy will be extending his good gestures to the less privelledged in the society.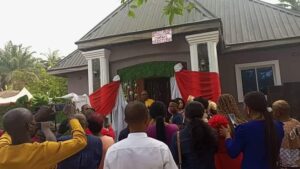 He had in the past built many houses for the needy both in Abia, Anambra and Enugu states.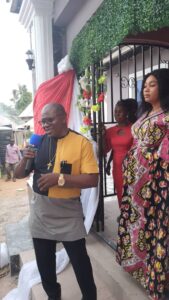 The widow, Mrs. Angelina Eze had visited Amb. Bishop Emeka Nwankpa in his Church with stroke, considered a terminal ailment but through prayers by Bishop Emeka Nwankpa, she was completely healed.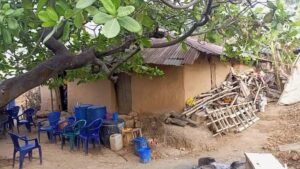 After her full recovery, the man of God listened to her plight and promised to erect a building for her and her family.
To God be the glory, it has become a promise made and kept before the ending of 2021.
Let us appreciate the man of God, Dr. Bishop Emeka Nwankpa as this will encourage him to do.more.
Video