The time was about 3:30 pm at the national headquarters of the Nigeria Immigration Service (NIS), the Federal Capital Territory (FCT), Abuja. Yet, there was no sign of the crowd receding in the hot sun.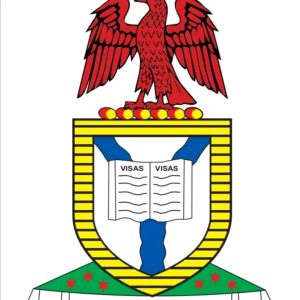 They were undeterred by the scorching heat in the minimal shelter, a canopy and long iron benches, set up for passport applicants as they waited in line to be attended to.
In the milling crowd is Bayo, who has run out of patience. He paced between his seat, and the nearby office door. He has been at the NIS office since 9:20 a.m. just to pick up his passport booklet, six months after he applied for a renewal, which ordinarily should not have lasted beyond the three weeks stipulated for renewal.
Sadly, the officer who has been processing his document informed him that his bio details were missing; hence, he must be captured again. That was the third time it was happening, and on each occasion, he performed the process, he paid an additional fee ranging from N20,000 to N50, 000, as processing fees.
For many like Bayo, getting an international passport is a nightmare due to the large-scale corruption and inefficiency among immigration officers, who do all they could, even defy the system, to extort applicants of huge sums of money before issuing the much sought-after travel documents.
Government's intervention
Recall that in the 2021, following public outcry at home and in the diaspora, as well as an ultimatum from the National Assembly, the federal government had tried to find solutions to ending the difficulty faced as well as eradicating bottlenecks associated with obtaining a Nigerian passport.
Specifically on June 1, 2021, the federal government, through the ministry of Interior, the supervising ministry of the NIS, introduced a new passport regime to ease difficulties in passport processing for Nigerians, as well as to fish out corrupt elements tainting the name of the agency and reduce corruption in the system.
The introduction of the new regime came along with significant changes. Key among them were the processing period for passports application, which was pegged at six weeks, and the renewal of passports now hinged at three weeks before collection.
Additionally, applicants are told that they could only do so strictly online to encourage transparency and cut off third-party involvement, where corrupt personnel are ripping applicants off their money at point of application.
At a media briefing to introduce the policy, Minister of Interior, Rauf Aregbesola, said that the six weeks' timeframe will "allow for enough time to investigate, verify and validate personal information supplied by the applicant for processing fresh international passport application."
To allow smooth takeoff of this policy, the federal government began the creation of special centres for expedited passport processing known as 'passport express centres' with the first located in Maitama, Abuja through a public private partnership.
Here, applicants in urgent need of the travel document are allowed to go there and apply for passports at a cost that is more than what is paid for regular processing and obtain their booklets within 24 hours.
"These special centres will run on a public-private partnership basis. This has already taken off in Abuja and 10 more will be opened in the coming weeks as more of such centres will be opened all over the country," the minister once tweeted via his verified handle @raufaregbesola.
According to him, "what we are driving at is the peace of mind that comes from assurance of certainty. If there are circumstances that will make the date, (of collection of passport), to change, it will be communicated to the applicant one week before the collection date.
"Applicants will have no basis for further communication with officers other than to complete their application process and leave the venue. The date for the collection of their passport or any challenge to the application will be communicated to them."
This initiative is expected to be replicated across the country in the coming months after the introduction of the new regime, a target, which later never came to be, instead one express centre opened in the FCT.
Where are the 'passport express centres'?
However, the much-vaunted noble initiative seemed to have fallen apart. Ab initio, it was meant to be a hurdle as the agency struggles with its corrupt officials. They seemed to have outsmarted the federal government's well-planned strategy of eliminating sharp practices such as touting and passport racketeering.
What is actually obtainable now, according to some applicants, is that even when you succeed in applying for a passport, you wait endlessly to get the document because the collection date issued is often of no relevance, if you do not pay gratifications to immigration officials. More so, officials appear to have a preference for candidates completing forms in passport offices than online, and therefore, make desperate efforts to sabotage online applications.
While the entire process is said to be fraught with graft that it is unofficially official for immigration personnel to ask applicants to pay more than is legally required to obtain a Nigerian passport, the new regime not only increases cost of processing the document, but also comes with longer period of processing, a situation many said has become the policy's Achilles heel, as it provides the very fertile opportunity for extortion, especially of those applicants on emergency deadlines due to health challenges, and others requiring immediate international travel.
According to the NIS, the official price for a 64-page Nigerian passport with a 10-year validity period is N70, 000, a 64-page passport with five years of validity costs N35, 000 and a 32-pages passport with five-year validity period costs N25, 000. Applicants are not expected to pay any other fee outside these official figures.
The agency on its part has remained mute to queries on the concerns of Nigerians, regarding passport processing.
Since the introduction of the new regime, many have said that the Nigeria Immigration Service is currently one of the most corrupt government agencies, as officers smile home with fortunes, money extorted from desperate Nigerians hit by the new Japa (emigration) fever on a daily basis, as the new policy serves to make an already bad situation worse.
National Coordinator of the Human Rights Writers Association of Nigeria, (HURIWA), Comrade Emmanuel Onwubiko, said the level of corruption amongst top-level government officials, is systemic, and endemic.
"Even as the Independent Corrupt Practices and other Offences Commission (ICPC), seems to have busted a few of these corrupt practices within the public and civil services of the federation, they are becoming more endemic and disturbing because the sleaze happens from top to bottom.
"Also, because there is a great incentive for these officials to continue swimming in the web of corruption given that the anti-graft agencies are not doing enough, so there will continue to be corruption in the entire system," he said.
Onwubiko noted that "Nigeria needs a holistic approach to waging war against public service corruption because if those who are ministers and even the President are not free from corrupt practices, what do you expect the smaller people under their control to do? We need a clean sweep from top to bottom to eradicate traces of corruption, sanitise service delivery mechanisms in the public and civil service and impose very strict punitive measures on offenders caught in the web of corruption."
According to him, the most effective way of battling these challenges in the NIS is by ensuring that recruitment into public and civil service such as the NIS is based on "merit and competence and not on whom you know or man-know-man."
He pointed out that some persons who joined these agencies pay through their noses to obtain the job slots, adding that they will inevitably explore loopholes in the system to recoup their investments. He stated that there is need to sanitise civil service recruitment processes and enforce relevant statutes and regulations guiding them, insisting that no one must be treated as a sacred cow.
The human rights advocate also drew attention to the dynamism of graft; a give and take syndrome, fueled by the general corruption tendencies by most Nigerians.
Meanwhile, those who go to the "NIS for passports and other official dealings most times are left with fewer options and those who are not patient will simply bribe the officials to obtain what services they applied for."
He lamented that the internal mechanisms for fishing out corrupt officials are deliberately weakened by insiders who benefit from the corrupt system. "It is somewhat cumbersome to report cases of Corrupt Practices. Government at the centre now tolerates corruption because those who head these agencies are employed through nepotism," he alleged.
A twitter user @zinadabo wrote "Am I the only person who witnessed how Buhari inherited a very efficient and effective Nigeria Immigration Service and turned it into a very corrupt inefficient immigration?
"You get to renew an international passport in a matter of one week at most pre-Buhari without bribe, but under Buhari, you will have to pay times four to get same service or go through over two months or more before you can renew an ordinary international passport that was renewed in 24 hours and five working days at most, without bribing anyone."
A source in the agency who craves anonymity, told our correspondent that the passport unit is not the only department it has. According to the fellow, it has many other functions like border management but because of how lucrative the passport department is, many officers now jostle and manoeuvre their way to be posted to the passport unit.
Another set of passport applicants that are often the least mentioned but are some of the most extorted from, are those that wish to correct errors made on their passport booklets by either the immigration officials or by the applicant themselves in the course of completing their application forms. These errors range from misspelling to wrong order of names and date of birth among others.
These sets of applicants are often made to part with larger sums of money to fix the errors. They make the process difficult by demanding all sorts of documents as proof that the applicant is not a fraud. Here, personnel at the office of the Comptroller of Passports are almost always culprits.
The story is not much different at the Gwagwalada passport office in the FCT, where immigration officers extort large sums of money from applicants and anyone who fails to cooperate or has no money is blatantly told that there is no more passport booklet, a very common excuse by corrupt officials of the service.
Apparently, the administrative processes that have now been introduced into the system by the new policy to ease the process according to the government, has provided the right avenue for extortion and bribery to thrive.
Sharing his bitter experience with this paper, a journalist, names withheld, who visited the Gwagwalada centre to process the document was asked to pay N20,000 even after he had paid the official sum of N25,000 for a 32-page passport. According to him, the official said the extra charge would be used to buy fuel for the agency's power-generating set.
Efforts to also get reaction from the office of the Minister of Interior did not yield any result. His Special Assistant on media, Sola Fasure who was reached for comments via WhatsApp responded that he will get back but the response did not come as at the time of filing this report.
Although the agency recently fired and sanctioned few personnel through redeployment, demotion and compulsory retirement, many say the rot in the system is endemic and touches the upper echelon of the service, which are not affected by the sanctions.
Top official of the Immigration said the NIS leadership was not unaware of bad eggs that had continued to taint efforts, and good work of the agency. They are like: "A drop of kerosene in your wife's delicious soup, which makes everything inedible.
"Over 100 officers are facing various degrees of disciplinary panels for different offenses ranging from truancy to alleged corrupt practices. We are really working hard to rebrand the NIS, but we haven't been blowing our trumpet so people only hear about this single narrative of negativity. We will be working, and talking at the same time.
"Maybe we should also remind Nigerians and the traveling public in general that everyone they see in the departure or arrival halls are not necessarily immigration officials. There are over half a dozen other agencies operating side by side with the NIS at all entry and exit points, like the Customs, DSS, NDLEA, Port Health, FAAN, COVID team and so on.
"Every organisation in Nigeria or abroad does have bad eggs too but to dismiss the competence, compassion, and commitment of majority of Immigration officials working extra hours to deliver the vision of the present leadership is to be most unfair to say the least. Hence, Nigerians and the media must work towards encouraging the service in its effort to offer seamless access to all its services," the top official said.
The Executive Director Civil Society Legislative Advocacy Centre (CISLAC) and Head of Transparency International (Nigeria), and Board of Trustees Chairman, Amnesty International Nigeria, Auwal Musa-Rafsanjani said that the Federal Government's policy on passport regime is commendable.
According to him, it is an effort by the Nigerian Immigration Service to curb person-to-person contact in the passport allocation process, which has for years bred serious corruption in that sector.
He said the step-by-step procedure and guidelines for passport application within Nigeria and the diaspora show efforts and commitments to curb corruption.
He, however, pointed out that corruption still persists. "There are stories and allegations of individuals still paying money to immigration officials to fast-track their passport application process.
"In some cases, these individuals willingly offer bribes to the officials, while in other cases, officials demand money in exchange for fast tracking of the process.
"One factor that has contributed to this is the long wait after application via the portal before applicants receive their passport. Secondly, the absence of proper disciplinary measures for immigration officials found guilty of collecting bribes and delaying the process has further compounded the issue," he lamented.
He recommended to Immigration to put in place mechanisms to expose and punish corrupt officials within the service without fear or favour.
His words: "Also, the federal government should address the issue of scarcity or shortage of booklets, which has contributed immensely to the delay in the passport application process.
"Lastly, there should be mass sensitisation of citizens by Immigration on the passport application process as highlighted on its website.
"Opinion boxes and reporting platforms should be made available by the service for citizens to submit opinions or complaints about processes or immigration officials guilty of demanding or receiving bribes. The management can then use information and reports gathered to take necessary action."
Indeed, a number of reforms are said to have been introduced into the passport process, one of which is the passport policy, a novel policy praised by many.
Though sustainability challenges and the knack and ingenuity of corrupt officials to sabotage the system persist, Nigerians still hope that efforts by the Federal Government will be strengthened and major loopholes tackled to rid the agency of the infestation of graft, and racketeering and to boost public confidence in the agency.