The Program Manager Abia State Agricultural Development Program Hon. Chief Israel Amanze has paid an unscheduled inspection visit at the ongoing Mbutu Ngwa Rural Road Grading which kick started from Emereole – Uhum – Ekeonyeugba Rural Road axis of the Mbutu Ngwa.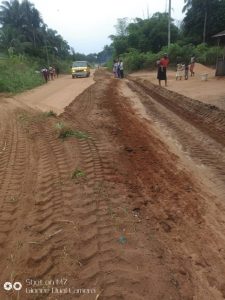 Speaking during the inspection tour, Chief Amanze said that he is satisfied with the level of job done and encouraged the contractor not to relent in his good work.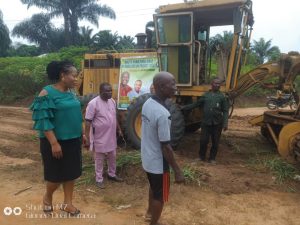 In his speech, the Chairman of Mbutu Ngwa Rural Road Grading Committee, Hon. Chief Isaac Nwaobilor thanked Hon Amanze for his magnanimity, saying that this is the second time he is doing massive road rehabilitation in Mbutu in addition to numerous other development infrastructures he has brought to the community.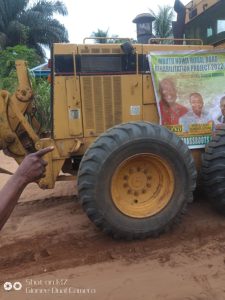 He further made a clarion call to other well meaning Mbutu sons and daughters to emulate Izybest and assist the community to develop infrastructurally just like Chief Amanze has done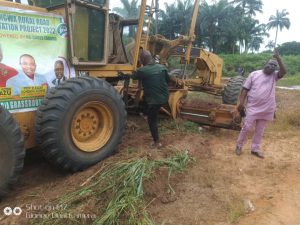 During the inspection visitation many indigenes and road users trouped out and commended Chief Amanze and praised God for using Izybest to intervene in their lives.
Chief Amanze Israel Izybest was accompanied by his lovely wife personal aides and some staff of ADP