A human rights activist and lawyer Inibehe Effiong has distanced himself from the case of Miss Iniubong Umoren, a graduate in Akwa Ibom State who was allegedly raped and murdered while seeking a job.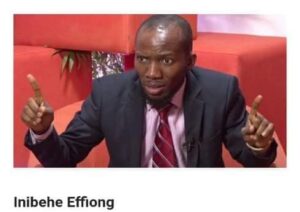 "I am not part of any 'legal team' for the family of Iniubong. I am not aware of any fund raising. I do not want to be associated with anything that has to do with this. I withdrew my offer to help Pro Bono for reasons that I do not want to discuss publicly. I pity Iniubong," said the lawyer on Twitter after being tagged to a fundraising post purportedly meant to raise funds for legal services for the family.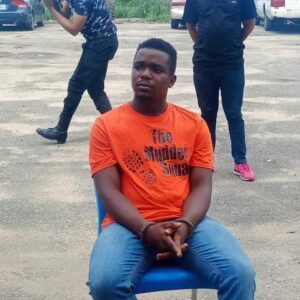 "I offered to help, flew down all the way from Lagos to Akwa Ibom State specifically for that purpose. I had since realized it was a mistake on my part. I'm not going to say much about this. Read between the lines. I'm only tweeting this because people are tagging me."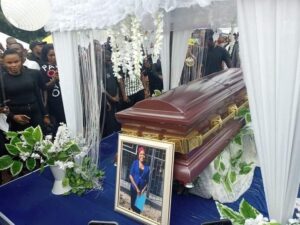 Effiong, from Akwa Ibom but based in Lagos, said his interventions in the case of the late 26-year-old were strictly in his personal capacity as a concerned citizen.
"I am not speaking for or in any way representing the family of the deceased as earlier intended. It is imperative for me to make this clarification given the increasing number of people that tag me daily to reports or posts relating to the case. Those who are reaching out to me to speak publicly about certain issues or to make inquiries may wish to redirect their inquiries," he went on.
"Every victim has a family. It is not within my capacity to impose myself or my views on anyone. I cannot dictate the course of action for families of victims. However, as a concerned citizen, I'll continue to join other Nigerians to demand justice for the victim," the lawyer said.
Miss Umoren's case which has sparked national conversation is still being investigated by the Akwa Ibom Police Command – which has been accused of being at the heart of a cover-up scheme after reports emerged that the prime suspect, Uduak Frank Akpan, may not have acted alone.
Akwa Ibom Police Commissioner Andrew Amiengheme said on Tuesday that it is unfortunate "meanings are being read" into the events that led to the murder of the Philosophy graduate from the University of Uyo.
He spoke on Arise TV following an investigation by journalist David Hundeyin who alleged there were deliberate attempts to cover up for big names involved in the death of the job seeker.
The journalist said it was either a sheer display of incompetence from Police in the handling of the investigation or, a deliberate coverup from the Force in Akwa Ibom.
Some Nigerians on socila media also held no punches in their criticism of the police hierarchy in the state, especially after the Police boss claimed items found in the compound where Iniubong's body was unburied belonged to the suspects' family members and not victims.
Meanwhile, the suspect who reportedly confessed to the crime would be charged and arraigned once courts in the country have called off a strike that seeks judicial financial autonomy.
For publication of your news content, articles, videos or any other news worthy materials, please send to newsmirror14@gmail.com. For more enquiry, please call +234- 808-050-9464 or whatsapp. To place advert, please call +234- 808-050-9464.