According to news from Channels TV, Nigerian police have arrested four suspects from Niger Republic who have confessed to selling four hundred and fifty rifles and ammunitions to bandits in Nigeria.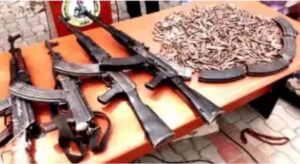 The suspects, whose leader identified himself as Shehu Alli from Niger Republic, were nabbed in Zamfara state and they have now confessed to supplying arms to terrorists and bandits in the Federal Republic of Nigeria.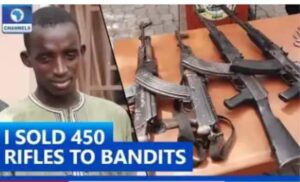 Speaking in an interview posted by Channels TV to their official YouTube page, Shehu Alli confessed to being in the business of selling rifles to bandits for the past three years and his specialization was guns and rifles which he transported from Niger Republic to Nigeria to sell to the bandits.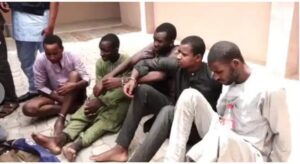 "The gun I bought for six hundred naira, I sell them seven hundred to eight hundred thousand naira to bandits, and the ones I bought for nine hundred naira, I sell them 1.2 million," he said in the interview.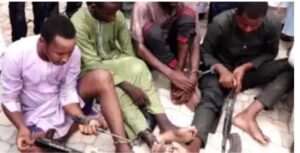 He said for ammunitions his profit was two hundred naira because he bought them at the rate of one thousand naira and sell then for one thousand two hundred to bandits.